Fitness
Boone County Fair wraps up; Truman's Pond to be converted to fitness space | Newsletters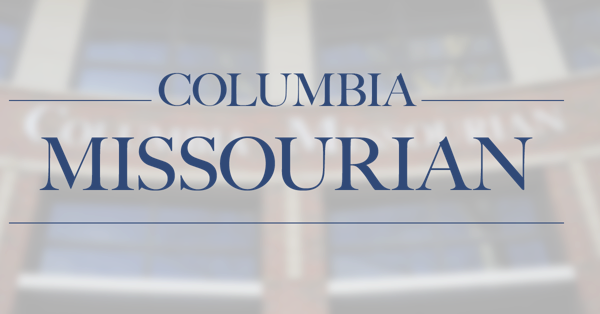 Good morning readers, and welcome to the Missourian's Monday Briefing. The Boone County Fair wrapped up Saturday evening after five days of events and activities. Athletes dealt with extreme heat during the Show-Me State Games over the weekend.
Your feedback is important to us: Tell us what you think!
In case you missed it:
No more splashing in Truman's Pond, MU said the pool was underused
MU's outdoor swimming pool, known as Truman's Pond, is permanently shut down. MizzouRec announced that the pool has been used little since the COVID-19 pandemic and will be converted into an outdoor fitness space.
Court of Appeals reverses decision to grant Columbia nearly $54 million
Last year, Columbia was awarded nearly $54 million in a lawsuit against CenturyLink. Much of the decision was reversed by the Eastern District Court of Appeals on Tuesday. The case will go back to the trial court to consider additional issues and facts.
Monarch butterfly added to international endangered species list
The monarch butterfly was listed as an endangered species on Thursday. The International Union for the Conservation of Nature added the species to the red list due to habitat destruction and climate change. The butterfly is now only two steps away from extinction.
He went to Love Coffee for a job, and found a community
For Tomas Swenson, 31, Love Coffee on Business Loop 70 is not only his workplace but also a community. The coffee shop aims to empower people with different abilities to raise their independence through work experience and provide an inclusive environment.
Renewable energy hearing sparks requests from residents to uphold original standards
At its meeting on Monday, Columbia City Council discussed the city's 2022 Renewable Energy Plan. This is the first year since 2009 that Columbia has fallen short of its renewable energy goal. The public seemed dissatisfied with the setback and asked that the council uphold these standards.
MU researchers working to explain why COVID-19 reinfections continue to occur
Kamlendra Singh of the MU College of Veterinary Medicine, MU senior Austin Spratt and Hickman High School freshman Saathvik Kannan are working to discover why COVID-19 reinfections continue to occur. The team is hoping to create counter drugs before the virus continues to change.
Kelly brothers honored with Faurot Sportsperson of the Year Award
John and Rod Kelly, known locally as "the baseball brothers" received the Columbia Kiwanis Faurot Sportsperson of the Year Award at a luncheon on Tuesday. John received the award on behalf of him and his younger brother, who died four years ago.
Around CoMo this week:
Columbia Regional Airport terminal sneak peek
Visit the new airport terminal under construction at Columbia Regional Airport on Tuesday. See the recently installed terminal bridges. Guided tours of the new space will begin at 3:30 p.m. The final tour will leave at 5:30 p.m.
Join library friends at Broadway Brewery to learn about local brews and fishing in Missouri from 6 to 7 p.m on Wednesday. Adults ages 21 and older only. Each attendee receives a free beverage sample. Registration required.
Cindy Woolf and Mark Bilyeu will perform from 7 to 8 p.m. Friday evening at the Columbia Public Library. Adults and teens are welcome, but registration is required.
Quote
"Once you replace negative thoughts with positive ones, you'll start having positive results." – Willie Nelson
Have a great week!