Fitness
AP News in Brief at 6:04 p.m. EST | Health and Fitness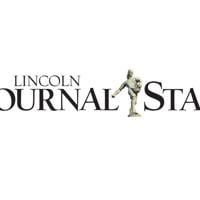 Biden orders forces to Europe amid stalled Ukraine talks
WASHINGTON (AP) — President Joe Biden is ordering 2,000 U.S.-based troops to Poland and Germany and shifting 1,000 more from Germany to Romania, demonstrating to both allies and foes America's commitment to NATO's eastern flank amid fears of a Russian invasion of Ukraine, the Pentagon said Wednesday.
Russia fired back with a sharply worded objection, calling the deployments unfounded and "destructive."
Russian President Vladimir Putin also had a new telephone exchange with British Prime Minister Boris Johnson. But readouts from both governments showed no progress, with Putin saying the West was giving no ground on Russia's security concerns and Johnson expressing deep concern about Russia's "hostile activity" on the Ukrainian border, referring to Putin's buildup of 100,000 troops there.
The Biden administration is aiming to demonstrate U.S. resolve without undermining efforts to find a diplomatic solution to the crisis. Biden notably has not sent military reinforcements to the three Baltic countries on NATO's eastern flank — Estonia, Latvia and Lithuania — that are former states of the Soviet Union.
No U.S. troops are being sent to Ukraine, and White House press secretary Jen Psaki on Wednesday said the administration has stopped calling a Russian invasion "imminent," because that word implies Washington knows Putin has made a decision to invade. Officials say Putin's intentions remain unclear.
Army to immediately start discharging vaccine refusers
WASHINGTON (AP) — The Army said Wednesday it will immediately begin discharging soldiers who have refused to get the mandatory COVID-19 vaccine, putting more than 3,300 service members at risk of being thrown out soon.
The Army's announcement makes it the final military service to lay out its discharge policy for vaccine refusers. The Marine Corps, Air Force and Navy have already discharged active-duty troops or entry-level personnel at boot camps for refusing the shots. So far, the Army has not discharged any.
According to data released by the Army last week, more than 3,300 soldiers have refused to get the vaccine. The Army has said that more than 3,000 soldiers have been issued official written reprimands, which suggests they are already identified in the disciplinary process, and some of them could be among the first to be discharged.
The Pentagon has ordered all service members — active-duty, National Guard and Reserves — to get the vaccine, saying it is critical to maintaining the health and readiness of the force. COVID-19 cases continue to surge around the country as a result of the omicron variant.
Roughly 97% of all Army soldiers have gotten at least one shot. More than 3,000 have requested medical or religious exemptions.
EXPLAINER: COVID vaccines for kids under 5: What's next?
Parents who thought their children under 5 would have to wait several more months for COVID-19 vaccinations instead just might get them as early as March. Here's what needs to happen first, and some things to expect if they do become available in the U.S.
Pfizer has asked the Food and Drug Administration to authorize extra-low doses of its COVID-19 vaccine for children ages 6 months through 4 years. The FDA will review the application and convene a panel of outside advisers in mid-February to debate the data. The FDA will use that advice in deciding whether the new doses are safe and effective enough for the youngest children.
But that's not the last step. The Centers for Disease Control and Prevention will gather its own expert panel to help decide if the shots should be recommended for this age group — and if so, for all of them or only those at higher risk from COVID-19.
Doctors: Cancer patients cured a decade after gene therapy
In 2010, doctors treated Doug Olson's leukemia with an experimental gene therapy that transformed some of his blood cells into cancer killers. More than a decade later, there's no sign of cancer in his body.
The treatment cured Olson and a second patient, according to the University of Pennsylvania doctors, who said it was the first time the therapy had been studied for so long.
"I'm doing great right now. I'm still very active. I was running half marathons until 2018," said Olson, 75, who lives in Pleasanton, California. "This is a cure. And they don't use the word lightly."
His doctors describe the two cases in a study published Wednesday in the journal Nature. They say the two examples show the treatment, called CAR-T cell therapy, can attack cancer immediately, then stay inside the body for years and evolve there to keep the disease at bay. Such so-called "living drugs" are now used by thousands around the world to treat certain blood cancers.
Based on the 10-year results, "we can now conclude that CAR-T cells can actually cure patients of leukemia," said Dr. Carl June, one of the authors of the study.
4 charged in overdose death of actor Michael K. Williams
NEW YORK (AP) — Four men believed to be members of a drug distribution crew have been charged in the overdose death of actor Michael K. Williams five months ago, authorities said Wednesday.
All four were arrested Tuesday and were in custody based on criminal complaints in Manhattan federal court, including one defendant who was arrested in Puerto Rico, according to a news release from U.S. Attorney Damian Williams and New York City Police Commissioner Keechant Sewell.
Three defendants were scheduled to make initial appearances in Manhattan federal court to face narcotics conspiracy charges alleging the distribution of fentanyl-laced heroin that resulted in the death of Williams, who gained fame playing Omar Little on "The Wire."
New York City's medical examiner earlier ruled that Williams, 54, died of acute drug intoxication Sept. 6. He was found dead by family members in his penthouse apartment. At that time, the medical examiner's office ruled Williams' death an accident.
The U.S. attorney said the crimes and charges resulted from a "public health crisis."
Revenue windfall pushes states to consider range of tax cuts
ANNAPOLIS, Md. (AP) — Soaring tax revenue and billions in pandemic aid from the federal government have left many states with an unusual problem — too much money.
The result is one of the most broad-based movements in recent memory toward giving consumers and taxpayers a break. In red states and blue, lawmakers and governors are proposing to cut taxes and fees, create tax credits, or delay tax and fee hikes that had been planned before the COVID-19 pandemic struck.
Even high-tax states controlled by Democrats, from California to New Jersey, are dangling the possibility. Among those are Washington state, where one Democratic senator has proposed cutting the state sales tax from 6.5% to 5.5%.
"We need to get money back in people's pockets if we're to make a full recovery from the high public health cost and economic cost of this pandemic," said state Sen. Mona Das, the Democrat who proposed the measure. Legislative leaders in her party are cool to the idea of using temporary revenue to finance permanent cuts, but some have rallied behind a one-time sales tax holiday proposal.
States coffers are overflowing after nearly two years of Congress pumping out trillions to help the U.S. economy stay afloat through the pandemic, including sending billions to state governments. Most are enacting or considering tax cuts even while considering big boosts on public schools and infrastructure.
Sen. Luján to be out at least 4 weeks, Biden agenda at risk
WASHINGTON (AP) — The Democrats' fragile hold on the Senate majority became vividly apparent Wednesday with the sudden illness of New Mexico Sen. Ben Ray Luján, who won't be back to work for at least four weeks, throwing President Joe Biden's Supreme Court pick and lagging legislative agenda in doubt.
The 49-year-old Democrat remained hospitalized after suffering a stroke and is expected to make a full recovery. But Senate colleagues were blindsided by the news — even top-ranking leaders were reportedly unaware that Luján fell ill last Thursday, a stunning oversight. Barring any complications, he is expected to be back at work in four to six weeks, according to a senior aide granted anonymity to discuss the situation.
Without Luján's presence, the party no longer has full day-to-day control of what has been an evenly split Senate, leaving Biden's potential Supreme Court nomination, big priorities and even routine business at risk in the face of Republican objections.
Senate Majority Leader Chuck Schumer, who went to the White House later Wednesday to discuss the court nominee with Biden, spoke of the "awful, frightening" situation, but remained hopeful that Luján, one of the chamber's youngest members, would be "back to his old self" before too long and the Senate would carry on with its business.
"All of us are rooting for him every step of the way — between now and the day he makes his return to the Senate," Schumer said Wednesday.
CNN president resigns after relationship with co-worker
NEW YORK (AP) — CNN President Jeff Zucker abruptly resigned Wednesday after acknowledging a consensual relationship with another network executive — an entanglement that came to light during an investigation of now-fired anchor Chris Cuomo.
Zucker said he was asked about his relationship with longtime aide Allison Gollust as part of the Cuomo investigation, which revealed that the former anchor had aided his brother, then-New York Gov. Andrew Cuomo, as he navigated a sexual harassment scandal.
"I acknowledged the relationship had evolved in recent years," Zucker wrote in a memo announcing the end of his nine-year tenure. "I was required to disclose it when it began but I didn't. I was wrong."
A memo to employees from Jason Kilar, CEO of CNN parent WarnerMedia, said three senior executives at CNN would run the network on an interim basis.
Zucker, 56, has been an industry leader since he was executive producer of the "Today" show in the 1990s. In the following decade, he ran NBC's entertainment division, where he was instrumental in putting the reality show "The Apprentice" starring Donald Trump on the air.
Washington's NFL team unveils new name as Commanders
Washington has some new Commanders in town.
The NFL team announced its new name on Wednesday, 18 months after fresh pressure from sponsors helped persuade the once-storied franchise to drop its old moniker following decades of criticism that it was offensive to Native Americans. The organization committed to avoiding Native American imagery in its rebrand after being called the Washington Football Team the past two seasons.
Washington is the latest American major professional team to abandon its name linked to Native Americans, and it was considered one of the most egregious.
Suzan Shown Harjo, who is Cheyenne and Hodulgee Muscogee, called the change "an amazing and a giant step in the maturation of America." The 76-year-old Harjo has been advocating for sports teams to drop Native imagery and mascots since the 1960s.
"That's sort of our place in the world, Native people's place in the world, to help the rest of the country come to grips with its past and to understand how to move on," she said. "And, I hope, how to do it with grace."
Olympic athletes face many doping, virus tests in Beijing
BEIJING (AP) — Alongside the daily collection of coronavirus samples, the athletes at the Beijing Olympics also have to contend with the usual doping tests — both in and out of competition.
The 2,900 or so competitors at the Winter Games have to make themselves available for unannounced doping control visits, putting them at greater risk of catching COVID-19 and possibly ruling them out of their event.
The International Testing Agency, which oversees sample collection at the Olympics, said Wednesday the daily tests, which everyone in the Olympic bubble must do, add extra psychological weight and uncertainty.
"There is a lot of attention when they go through the doping control process to go through all the COVID measures," said Matteo Vallini, the ITA head of testing. "It puts them under pressure."
The ITA, which designed the Olympic athlete testing, and World Anti-Doping Agency, which oversees the rules and the testing laboratory in Beijing, detailed their plans on the first day of competition, two days before the opening ceremony.
Copyright 2022 The Associated Press. All rights reserved. This material may not be published, broadcast, rewritten or redistributed.