Entertainment
Laughs are plenty when C. Willi Myles takes the stage | Entertainment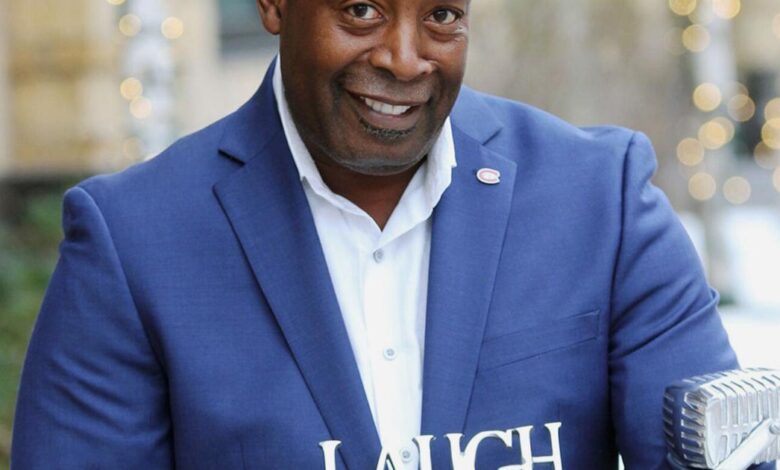 If you've got a case of cabin fever, the best remedy is an evening of laughter, which is available when C. Willi Myles takes the stage at 7 p.m. Friday, Feb. 11, at the Litchfield Opera House. The performance is hosted by the Litchfield Downtown Council as a kick-off to Wintercade.
Known as "America's Everyday Comedian," Myles, 62, earned the moniker in 1998 when the marketing director of the radio station where he worked noted the variety of gigs on his schedule — morning radio show, high school talks, cruise ship shows and theater performances. She summed it up by saying Myles was not a club comic or just a college comedian, but an all-around entertainer.
From that time on, he has used it as his introduction. He has crafted a full-time career that includes comedy, motivational speaking, entertaining and event hosting. While some comics are known for their X-rated antics, that's not the case with Myles. He described his show as "clean" and appropriate for age 14 or older.
"I don't do any political humor, no profanity, no religion," he said. "It's observational humor — all good clean stuff. It's high energy. I don't pick on people. I go on stage and all you can expect to do is laugh really hard. You're going to be saying a lot of 'Oh my god that's so true.'"
Myles is a storyteller who connects with his audience by talking about day-to-day stuff that resonates with everyone. Among his favorite topics are his family — growing up in Mobile, Alabama, with nine older sisters and one younger brother — and acclimating to the cold of a Minnesota winter.
"When you have that many sisters, that's a lot of personalities," he said. "I love my family. It literally made me the entertainer I am. The shows that I do are relatable to women. I always tell people, I have so much experience with women — not like that."
His experience came from listening to his sisters talk — and especially about their boyfriends. Based on what he heard, as a young man, he never wanted a girlfriend.
"These girls were petty," he said. "They think they can fix everybody. It taught me about listening, being in the moment in the relationship. When you hear my sisters talk about their boyfriends saying, 'He doesn't listen to me.' You still need to pretend to listen, I've got that down pretty good."
When it came time for college, Myles opted to head north to St. Cloud State University. He had opportunities to attend college in Alabama, Georgia and Mississippi, but he wanted something different.
"I chose to leave home and go up north to figure out how to make it on my own and do something different," he recalled. "It wasn't a great place to grow up in Alabama. I was a '60s kid. We grew up in inner city in the projects. I wanted to find a different lifestyle and eat at all the restaurants I wanted to."
It was a cultural shock for Myles, because there weren't a lot of African Americans in St. Cloud.
"I was more of show and tell," he said. "When I came to St. Cloud, I was a historian for most people. People asked me questions and touched my Afro. It didn't bother me. I thought if I could teach people we're not different than anyone else. You only know what you know. For the most part, I had nothing but great experiences in St. Cloud."
While he played football for the college, he majored in theater and psychology. He was always the guy to bring humor into practice He liked to keep it light with the guys.
After college, he transitioned into a career in the hospitality industry in St. Cloud and coaching. He helped recruit players from Minneapolis, Detroit and Milwaukee.
"Recruiting a kid from the inner city is a different animal from recruiting a kid from Watkins," he said. "I had no one like that. That's what made me so valuable to the football and basketball programs. Kids talked to me. A kid like that would tell the coach what he wanted to hear. Kids would tell me the truth and I would tell the coach. You see a lot more of that now than in the past. I stood up for them. I told the coach, 'He's not from New Prague, not from Willmar. You can't talk to him that way.'"
Myles knew coaching wouldn't pay the bills, so he ended up focusing on the hospitality industry. It was 1989-1990 that he got into comedy. A friend of his inherited a restaurant and put in a comedy club. He served as emcee at the downtown St. Cloud club, working two shows every Friday and Saturday night for two years.
MOVING TO A BIGGER MARKET
He made the jump to Minneapolis in 1991, combining hotel work and performing comedy on weekends. He went full-time in 1996. His best advice: "Fake it 'til you make it."
"Comedy is not as hard as people think," Myles said. "Talk about what you know and don't make anything up. The more you talk about yourself, the funnier you are. … If you feel like you're funny, there's a good chance you're funny."
Comedy is something Myles believes you have to want to do. He wanted to work in the hotel industry and he wanted to be a comedian. He found out he was good at it, then he wanted to be it.
"Once you jump in and do it, you'll know if you want it or not," he said. "It's not a lot of money in the beginning. I didn't stop doing those other jobs until I could do it as a full-time job, the real deal, not a side hustle."
For the past 18 years, Myles has been represented by G.L. Berg Entertainment. The majority of his work is corporate and theaters. He left comedy clubs years ago. In this industry, you graduate from comedy club, to colleges, to cruise ships, theaters and corporate events. He has performed nationally opening for The Temptations, The O'Jays, Fleetwood Mac, Ray Charles, Aretha Franklin, Dennis Miller, Toby Keith and Bonnie Raitt.. He has also appeared on NPR's "Tent Show Radio," Fox Network, Comedy Central and Showtime at the Apollo, as well as released a DVD and six CDs.
On the homefront, Myles is married and the couple live in Savage. He met his wife at St. Cloud. They have two children, with one living in Seattle and the other in Arizona.
Do they think he's funny? "Oh my god, yes, they think I'm funny," he said. "When I started comedy, I kept it clean, so my kids could come to my shows. I wanted to be an example as a parent."
So whether you're looking for an escape from cabin fever or a night out on the town, C. Willi Myles is prepared to "keep 'em laughing."