Business
Dow Jones Futures: Google, AMD Surge Late On Earnings As Market Rally Picks Up Steam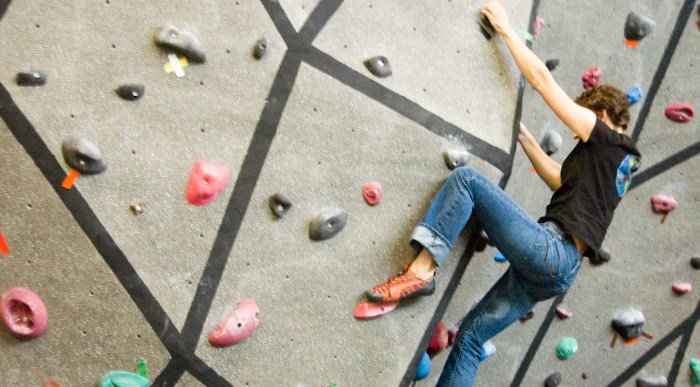 Dow Jones futures tilted lower overnight, while S&P 500 futures and Nasdaq futures rose, as Google parent Alphabet (GOOGL) and Advanced Micro Devices (AMD) surged on earnings, lifting several peers. The stock market rally delivered solid gains Tuesday, adding to Monday's game-changing advance.



X




Commodity-related plays did well, with fertilizer stocks such as Mosaic (MOS) powering higher along with oil and gas names such as Williams Cos. (WMB). Apple (AAPL) and Microsoft (MSFT) continue to hold in buyable areas. Tesla stock, which rebounded powerfully from Friday's lows, fell slightly, still needing time to repair.
Key Earnings
Google earnings beat views with the search giant also announcing a massive 20-for-1 stock split. GOOGL stock gapped up overnight after closing around a buy area. The strong online advertising news also lifted Facebook parent Meta Platforms (META), Amazon.com (AMZN) and Snap (SNAP).
AMD earnings topped forecasts. AMD stock shot up overnight. Nvidia stock, a key AMD rival, also rose.
General Motors (GM) earnings topped views, but revenue fell short. GM stock rose slightly in late trading. Ford (F), which reports earnings Thursday, edged higher overnight.
PayPal (PYPL) missed on earnings and gave weak guidance. PYPL stock, already down sharply in recent months, plunged overnight.
Starbucks (SBUX) reported mixed results. SBUX stock edged lower in extended trade after initially tumbling.
Tesla (TSLA), Nvidia (NVDA) and Microsoft stock are on IBD Leaderboard. Microsoft and Google stock are on IBD Long-Term Leaders. Google, Microsoft and Nvidia stock are on the IBD 50. Mosaic stock is on SwingTrader. Williams Cos. is today's IBD Stock Of The Day.
The video embedded in the article discusses Tuesday's market rally action and analyzes WMB stock, Mosaic and Expedia (EXPE).
---
IBD Digital: Unlock IBD's Premium Stock Lists, Tools And Analysis Today
---
Dow Jones Futures Today
Dow Jones futures fell 0.1% vs. fair value. S&P 500 futures rose 0.4%. Nasdaq 100 futures popped 0.9%.
Remember that overnight action in Dow futures and elsewhere doesn't necessarily translate into actual trading in the next regular stock market session.
---
Join IBD experts as they analyze actionable stocks in the stock market rally on IBD Live
---
Stock Market Rally
The stock market rally was quiet for most of Tuesday's session but picked up steam in the final hour, closing at session highs. The Dow Jones Industrial Average rose 0.8% in Tuesday's stock market trading. The S&P 500 index climbed 0.7%. The Nasdaq composite advanced 0.75%. The small-cap Russell 2000 led with a 1% gain.
Apple stock edged down 0.1% and Microsoft shed 0.7%, barely giving up ground and shoring up into the close. The Dow Jones, S&P 500 and Nasdaq components are both actionable now.
The 10-year Treasury yield rose 2 basis points to 1.8%. U.S. crude oil futures edged up 5 cents to $82.10 a barrel.
Among the best ETFs, the Innovator IBD 50 ETF (FFTY) rose 1.4%, while the Innovator IBD Breakout Opportunities ETF (BOUT) jumped 3.5%. The iShares Expanded Tech-Software Sector ETF (IGV) added 0.6%, with MSFT stock a notable holding. The VanEck Vectors Semiconductor ETF (SMH) ticked up 0.4% but jumped overnight. AMD stock and Nvidia are top SMH holdings.
The SPDR S&P Metals & Mining ETF (XME) jumped 4.6% and Global X U.S. Infrastructure Development ETF (PAVE) tacked on 1.2%. The U.S. Global Jets ETF (JETS) popped 2%. SPDR S&P Homebuilders (XHB) was flat. The Energy Select SPDR ETF (XLE) gained 3.6%, and the Financial Select SPDR ETF (XLF) picked up 1.4%. The Health Care Select Sector SPDR Fund (XLV) edged up 0.3%
Reflecting stocks with more speculative stories, the ARK Innovation ETF (ARKK) rose 2.2% and ARK Genomics ETF (ARKG) gained 2.1%. Tesla stock remains the No. 1 holding across ARK Invest's ETFs. ARK Invest has been buying TSLA stock again after selling shares over several months.
---
Five Best Chinese Stocks To Watch Now
---
Google Earnings
Google earnings beat forecasts late Tuesday. Online search advertising revenue topped views, though YouTube and cloud-computing revenue missed slightly. Google parent Alphabet also announced a 20-for-1 split in GOOGL stock.
Google stock gapped up 9% in overnight trade, signaling a move above its 50-day line.
Shares rose 1.7% to 2,752.88 on Tuesday. GOOGL stock was already above its 200-day moving average, offering an early entry for the Long-Term Leader, much like MSFT stock.
FB stock climbed 3%, with Meta earnings due Wednesday night. Amazon and Snap stock rose modestly ahead of their Thursday results.
AMD Earnings
AMD earnings and revenue came in well above forecasts. The chipmaker also guided higher for the current quarter.
AMD stock gapped up 10% in extended action, though that would still leave it short of its 50-day line. AMD stock gained 2.2% to 116.78 as it continues to bounce from its 200-day line, but shares have a long way to go to reach their 50-day.
Nvidia stock rose solidly after hours. Shares edged up 0.6% Tuesday after rebounding the prior two sessions from their 200-day.
GM Earnings
GM earnings fell sharply vs. a year earlier, weighed down by chip shortages. EPS beat views, but revenue came in slightly light. Executives sounded confident on 2022, with the chip shortage slowly easing.
GM stock climbed 1% overnight.
Earlier Tuesday, GM's Cruise unit opened up fully driverless rides to the public. The rides are free for now, but mark a new milestone, triggering a further $1.5 billion investment by the Softbank Vision Fund.
GM rose 2.5% to 54.07 in Tuesday's session, but had just started to bounce after selling off hard from a failed breakout in early January. Ford stock tilted higher after moving back toward its 50-day line on Tuesday.
Tesla stock dipped 0.6% Tuesday, but it surged nearly 11% on Monday. Tesla will recall, via an over-the-air update, a Full Self Driving Beta feature that lets owners explicitly opt for rolling stops, a move that raised concerns by regulators.
CEO Elon Musk recently said he expects his company to achieve full autonomy in the current year, a forecast he has made for several years.
---
Why This IBD Tool Simplifies The Search For Top Stocks
---
Market Rally Analysis
The stock market rally continued to move higher after big advances on Friday and Monday. Monday was a follow-through day for the S&P 500 index and Nasdaq composite, confirming the new uptrend.
It's still unclear if this is a relatively short rebound or a lasting uptrend. Monday's gains, though broad based, were led by beaten-down growth names.
The Nasdaq 100 on Tuesday came up to just short of its 200-day line. That's a resistance area, though a short-term pause would be fine. The Nasdaq composite still has a ways to go to reach that long-term average, along with many other growth stocks. The S&P 500 and Dow Jones rose above their 21-day lines after reclaiming the 200-day averages on Monday.
The Russell 2000 made a decent gain, though it's still in a weak position. Market breadth was strong again on Tuesday, but has been dreadful over the past couple weeks and weak going back nearly a year.
Energy and fertilizer stocks led Tuesday, along with some other commodity plays. Williams stock extended a breakout, while MOS stock and CF Industries (CF) flashed buy signals. A number of financials were strong. Shipping stocks generally did well, with UPS (UPS) gapping out of a base on earnings Tuesday. Oceangoing shipping stocks also continued to advance.
---
Time The Market With IBD's ETF Market Strategy
---
What To Do Now
It's a confirmed market rally, so investors have a green light to buy stocks. But there aren't a lot of quality stocks to take on. That's a big caveat.
As you add exposure, do so carefully, perhaps via some broad market ETFs like QQQ, SPY or some leveraged variants. If the market rally continues to strengthen, you can add to exposure. One possible option is to take partial profits at 5%, much like a swing trade, to make sure you avoid taking a loss.
Be careful not to buy stocks extended from buy points, whether they are traditional buy points, early entries or rebounds off deep lows. If this market rally is short-lived, many stocks could come tumbling back down. So be ready to scale right back out.
In the meantime, keep working on watchlists. If this market rally has legs, a large number of stocks will set up buying opportunities.
Read The Big Picture every day to stay in sync with the market direction and leading stocks and sectors.
Please follow Ed Carson on Twitter at @IBD_ECarson for stock market updates and more.
YOU MAY ALSO LIKE:
Catch The Next Big Winning Stock With MarketSmith
Best Growth Stocks To Buy And Watch