Entertainment
Himalayan Wild Yak restaurant opens in Brambleton | Entertainment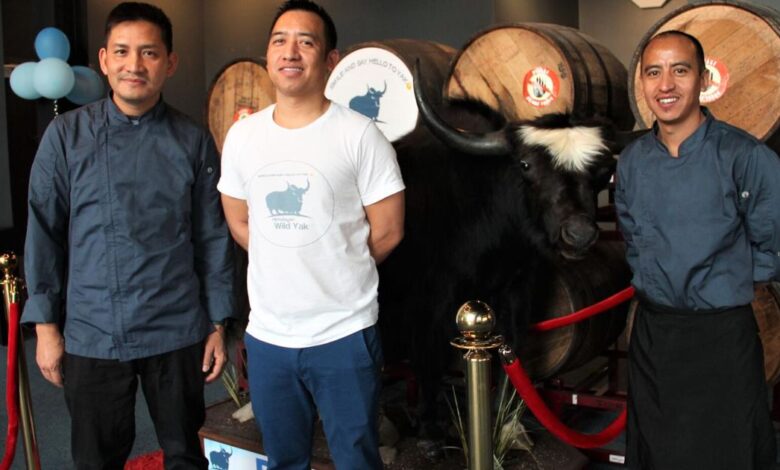 When patrons at one of Ashburn's newest restaurants in Brambleton Town Center first enter, they are greeted by an unusual, yet memorable character at the door — a yak named Rocky.
While Rocky is a taxidermy version of the bovine — which is a cousin of cows — the menu at Wild Himalayan Yak features several options featuring the real deal.
The Nepalese restaurant is co-owned by chefs Keshar Jarga and Tuk Gurung, with Jarga's brother, Dip Jarga Magar, running the business side of the operation.
The trio previously partnered at the popular Royal Nepal restaurant in Alexandria, and decided to sell their shares in order to open their own restaurant in Loudoun County to be closer to their home in Sterling.
They were also seeking a larger space with more seating, which they found in the former Lost Rhino Retreat location next to the movie theater. The restaurant includes 86 seats in the dining area and 30 at the bar and in warmer months, the patio will also provide additional options.
"People really love our food, so we felt that we needed a bigger place," said Gurung.
The 5,000-square-foot interior has been renovated, with the previously open-air upper floor having been closed off to create a cozier feel.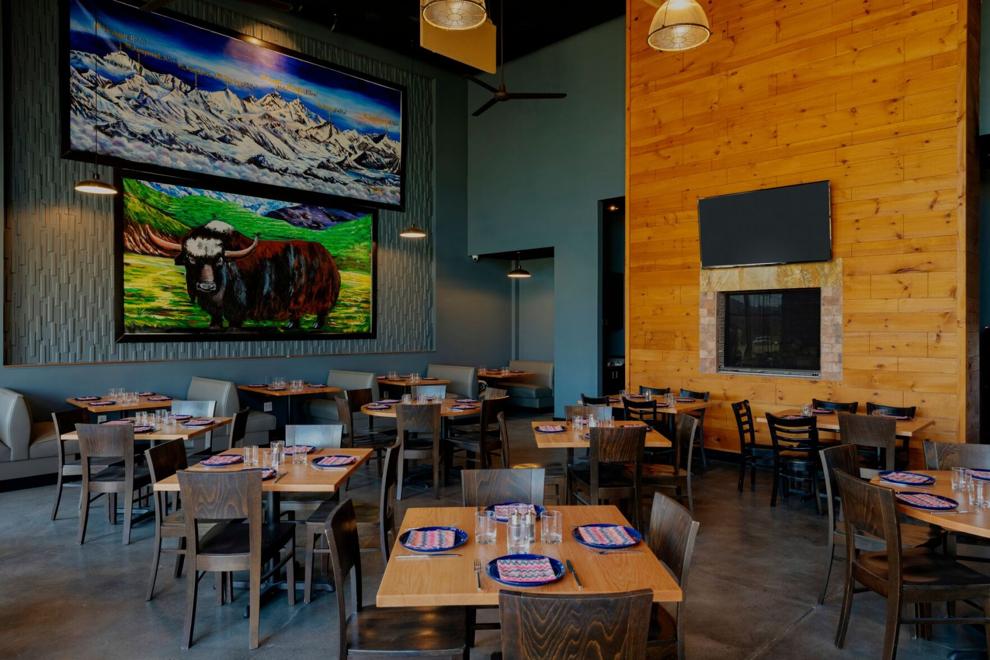 There are several very personal touches in the design of the restaurant. On the wall are two large pieces of artwork, with one featuring a female yak and the other Mt. Everest and the Himalayan Mountains. The works were painted by a Nepalese artist specifically for the restaurant.
The restaurant's napkins, made from ceremonial Nepalese fabric brought by Dip's father, were made by Keshar.
Gurung, who previously worked at the Michelin-star Blue Duck Tavern in Washington, D.C., said he started cooking at a very young age and was taught by his grandmother and mother. The family immigrated to the United States in 2003.
He described the cuisine as a blend of Chinese and Northern Indian cooking with influences from both regions.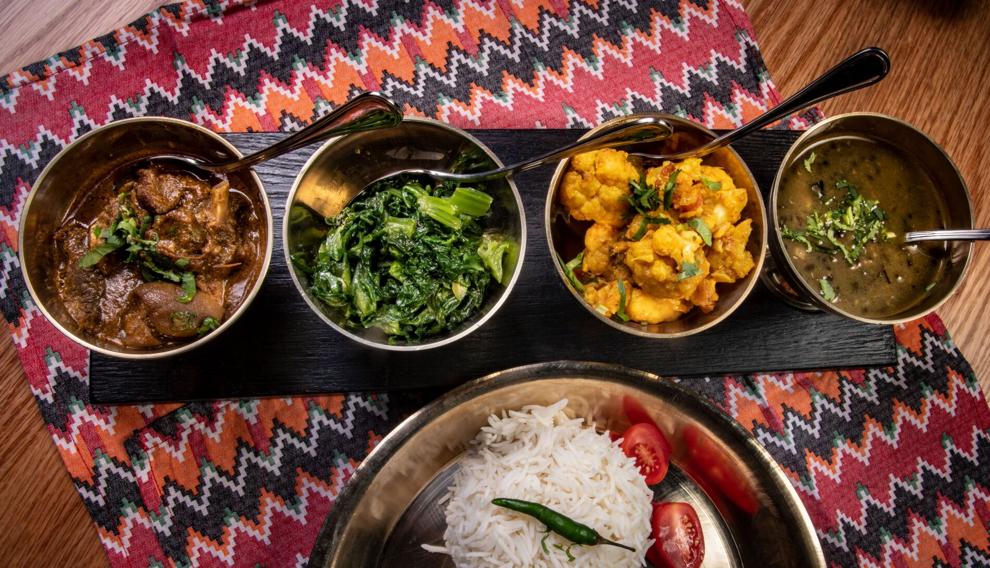 "It is simple, but at the same time the flavors are complicated," he said.
Many of the dishes on the menu are what they grew up cooking and eating in their village, which Magar described as small and remote.
Guests at Himalayan Wild Yak start the meal with an "amuse bouche" of Sel Roti, a fried dough made with rice flour. "It has been very popular," Magar said.
Another favorite menu item is the pork belly and mustard greens entree, which was a common meal in his village, he said.
Other traditional dishes include the Momo dumplings, grilled yak, which is cooked sous-vide at a low temperature for eight hours; or curry made with chicken, goat, or lamb. There is also classic Chana Masala, a dish made with chickpeas, and Biryani, made with goat.
Traditional desserts include Kurauni, Kheer rice pudding and Gulab Jamun.
Opening a restaurant during a pandemic has been challenging, Magar said, but the community has been very supportive.
"We are very excited to be here and business has been good," he said.