Entertainment
Ring in 2022 in style with dinner, dancing, family events | Entertainment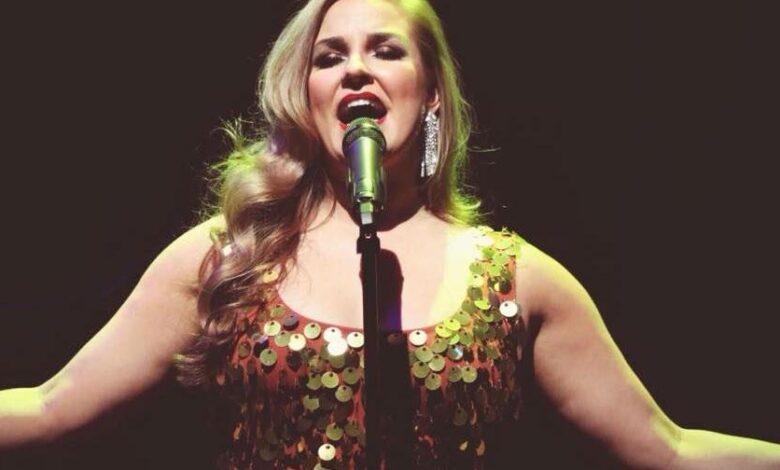 We can all agree that 2021 was not what we were hoping for after a challenge that was 2020. Although we don't want to jinx ourselves, let's say we have some optimism for 2022. What better way to ring it in than with a celebration. Here are some options around town.
Let's party
New Year's Eve Cruise Ship 2022: Sail into the new year with this event from cruise-themed extravaganza from Elements Venue & Banquet Centre and MG Events. 
Head down the red carpet when doors open at 6 p.m. with cocktails before entertainment starts at 6:30 p.m. with comedian KMitch, aka Kyle Mitchell, host of "The Saturday Switch" on Forge 103.9. 
Mariachi Oro y Plata will perform during dinner from 7:30 to 9:30 p.m. 
A couples' ticket ($159.95) includes dinner for two with choice of New York steak or grilled chicken breast, asparagus, buttered penne pasta, raspberry vinaigrette spring salad, garlic toast, a soft drink and dessert. Admission also includes a champagne toast, souvenir lanyard, party favors and pozole at 1 a.m.
Seating is family-style, available in three areas: upstairs and lounge, each with tables for eight, and main dining area, with tables to accommodate 10. (If your larger party wants to sit together, one person must buy the tickets.)
Those who just came to dance can head in at 9:30 p.m. in time for performances by local party band Mento Buru and DJ Danny P of Groove 99.3 and DJ Nokturnal, who will perform sets until 2 a.m.
The evening will also feature a $1,000 balloon drop filled with cash and prizes at midnight, party favors, taco station and a large photo booth with a photographer. Dance-only tickets are $45.
Elements Venue is located at 3401 Chester Ave., Suite H.
Stage Door Speakeasy: Stars Theatre Restaurant embraces a roaring '20s, "Great Gatsby" theme for its New Year's Eve celebration.
Dress up in your best 1920s attire and enjoy an evening of live entertainment including the Stage Door Speakeasy Band and Bethany Rowlee, who will trade the sea witch duds of her last role as Ursula in "The Little Mermaid" to transform into a bedazzled siren.
The evening will also include dancing, charcuterie and cocktails, available from the Stars Lounge.
Tickets are $30, $50 with charcuterie included, available at bmtstars.com/portfolio-view/nyeve or by calling 661-325-6100 or visiting the box office at 1931 Chester Ave. 
New Year's Eve "Decades Party": The Padre Hotel invites guests to dance through the decades from 9 p.m. to 2 a.m. Embrace your favorite era and dress in clothes of the period for this dance party. Each of its venues will have different offerings: music from Marlon Mackey on the Prairie Fire outdoor patio, social vibe DJ in Belvedere, silent disco in Prospect and midnight toast in Brimstone. All the indoor locations will also have a balloon drop at midnight.
Admission to the 21-and-over event is $25 and includes access to all venues. Visit thepadrehotel.com/play/events for tickets, which will be sold online until noon Dec. 31. Inquire at the hotel for day-of purchase.
Those who want to stay overnight can book a room with packages starting at $250 (plus tax) that include admission for two to the NYE party as well as a bottle of sparkling wine. Call 661-427-4900 to book.
The Padre Hotel is located at 1702 18th St.
The New Year's Eve Get Down 2022: The Tower Event Venue is making up for taking a year of celebrating New Year's Eve with this event that will unite original members from The Press Band for one night only, with Glenda Robles on vocals. 
Also performing will be No Strings Attached (formerly Nu Standard) with dance hits. In addition to the two bands, DJ Adam E will keep the crowd dancing with feel-good cumbias, old school, '90s and classic songs.
This event runs from 7 p.m. to 2 a.m. at the Tower, 1200 Truxtun Ave.
The evening will include full bar service as well as party favors, after-hours tacos and posole by Big Momma and a midnight toast and $1,000 balloon drop filled with cash and prizes.
Admission is $25 in advance at eventbrite.com or $30 at the door. VIP tables may still be available; text 661-808-4279 with inquiries.
New Year's Eve Party: Ring in 2022 with some country flair at Buck Owens' Crystal Palace with this event sponsored by Michelob Ultra. Enjoy performances by Foster Campbell and Friends as well as the Stampede Band.
Guests will have reserved seating and be served a four-course meal, along with party favors and a champagne toast until midnight. (Dinner will be served until 8:45 p.m.)
Doors open at 7 p.m. at the venue, 2800 Buck Owens Blvd.
Old Farts New Year's Eve potluck: God bless 'em, the Bellvedere Cocktail Lounge is keeping up its tradition for folks who have no intention of partying until midnight — but they do want to party. Fun starts at noon with the TCB Band playing from 2 to 6 p.m. at the lounge, 3090 Brundage Lane. The free event includes an early champagne toast, party favors and a potluck.
For those who want to keep partying, the Bellvedere will ring in 2022 with Elevation 406, which will perform starting at 9 p.m. with a break for the countdown and champagne toast. Call 661-325-2139 for more information.
And, finally, Tommy Castro & The Painkillers will take the audience on a blues adventure at World Records in Part 104 of the venue's continuing No Stinkin' Service Charge Blues Series. (See sidebar for more details.)
Fine dining
New Year's Eve Celebration: The Kitchen downtown is offering a "Culinary Year in Review" with a five-course meal featuring highlights from menus it served at events in 2020.
The first course is a coconut curry carrot soup, from its Tiki-Ko to-go dinner in April; followed by pipérade and eggs, from a June meet-your-grower dinner with Ayden's Eggs. The third course, from a tasting menu by chef Richard Yoshimura in June, is mentaiko pasta with shrimp, miso butter and shiso.
For the entree, enjoy a steak and strata, from an August meet-your-grower dinner with Blue Magnolia Bread Co.
End the meal with a chocolate hazelnut crunchy cake from Yoshimura's tasting menu in October.
Dinner will be held from 6 to 9 p.m. at The Kitchen, 1317 20th St.
Cost is $85 per person with an optional wine pairing available for $45.
New Year's Eve Three-Course Dinner: The Petroleum Club at Sundale will be serving a gourmet meal along with Tlo Wines' brand-new Blanc de Noirs sparkling wine.
Cost varies by entree, with options including vegetable tortellini ($43), garlic mushroom chicken ($48), crab-stuffed salmon ($53), filet mignon ($60) and surf and turf ($72) with filet and garlic shrimp. Each meal includes a first course of Phoenix Club salad, with roasted pears, chevre, dried cranberries, glazed walnuts and champagne vinaigrette; and a dessert of chocolate tuxedo cake.
The event runs from 4 to 10 p.m. at The Petroleum Club at Sundale, 6218 Sundale Ave. Celebrating on New York time, the champagne toast will be held at 9 p.m.
"Through the Decades" New Year's Eve Party: If you're up for a road trip, head to the Cuyama Buckhorn's fete, which will celebrate a different decade each hour of the night from 5 p.m. until the ball drops. (Note: The roadside resort is fully booked, but the public is invited to dine at the Buckhorn Restaurant and enjoy the party.)
Starting with the 1950s, each hour of the night will feature music from each decade, an iconic movie of the time (played on mute) and drink specials nodding to each era and its trends.
The Buckhorn Restaurant will serve its usual dinner menu along with three seasonal specials: smoked 3H Cattle Co. waygu beef meatloaf, a nod to the 1950s served with lobster mac and cheese, roasted carrots and barbecue gravy; roasted Brussels sprouts salad with Cuyama Valley Orchards apples, pistachio, smoked cheddar, watercress, house bacon and balsamic vinaigrette; and pomegranate crème brûlée, a lucky dish for the new year with pistachio biscotti. Those dishes can be ordered together for $60 or a la carte.
The Cuyama Buckhorn is located at 4923 Primero St. in New Cuyama. Call 661-766-2825 or visit cuyamabuckhorn.com for more details.
New Year's Eve lunch: The Guild House will hold its last special event of the year with a luncheon ($30) that starts with French onion soup. Sliced roasted New York strip steak with bluegrass sauce, au gratin potatoes and fresh green beans will serve as the entree. Dessert will consist of white chocolate raspberry cheesecake.
Lunch will be served from 11:30 a.m. to 1:30 p.m. at the volunteer-run restaurant, 1905 18th St.
Call 661-325-5478 to reserve your spot.
Proceeds from the Guild House benefit the Henrietta Weill Memorial Child Guidance Clinic & Adult Behavioral Health, a mental health facility for children and families that opened in 1946.
For the family
New Year's Eve 2022: Take the family out for a day or evening of bowling to ring in the new year at Bowlero in southwest Bakersfield. 
Book a two-hour slot for the NYE package ($23.99 per person) on Dec. 31 (starting at noon) or Jan. 1 (starting at 2:30 p.m.) that includes unlimited bowling, shoe rental and the signature menu of cheese or pepperoni pizza, cheesy dippers, pretzel dippers, chips and salsa, Caesar salad and cookies. 
Those who want nighttime bowling can opt for the NYE ball drop ($37.99 per person) from 9 p.m. to 1 a.m. Dec. 31 that includes four hours of bowling, shoes, signature menu (seen above plus spring rolls) and a champagne or sparkling cider toast.
Bowlero is at 3610 Wible Road.
Late-night skate: Skateland will host an early (10:30 a.m. to 1 p.m.) and late skate (7:30 p.m. to 12:30 a.m.) on New Year's Eve. Cost for the evening session is $14, which includes quad skate rental Call 661-831-5567 for more information and morning NYE pricing.
Skateland is at 415 Ming Ave.
NYC New Year's Eve Bash: John's Incredible Pizza will ring in 2022 on East Coast time with its buffet, games, party favors and more.
Cost is $29.99 for buffet and beverage, unlimited rides, 75 credits and New Year's hat and glow necklace; $39.99 for buffet and beverage, unlimited rides, 200 credits and New Year's accessories. Book by Dec. 26 for 20 extra credits.
John's is at 3709 Rosedale Highway.