Fitness
Fitness center building becoming a family diner | News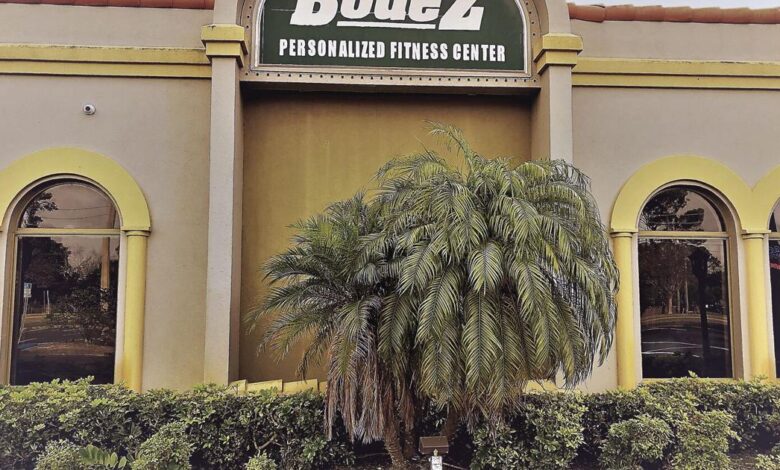 A new restaurant promising fresh baking and scratch cooking is coming to Ormond Beach.
Talaat Elboyomy, the owner, hopes to open the Granada Family Diner and Bakery in March at 1140 W. Granada Blvd. in the South Forty Shopping Center.
It is the former site of Bodez Fitness, which is moving to Holly Hill.
Mr. Elboyomy started from the bottom in the restaurant business, learning every job, after emigrating to the United States from Egypt.
"I started like many others who move to this country, as a dishwasher," he said. "I learned everything; a pizza maker, a cook and a chef. Starting from scratch."
And scratch cooking is what he plans to offer at the new restaurant, which he described as diner-style with a traditional American menu.
A 25-year restaurateur, Mr. Elboyomy has four other locations, two in Pennsylvania and one each in West Virginia and Maryland.
He moved to Port Orange five years ago so his son could attend Embry-Riddle Aeronautical University.
"That's why we moved here," Mr. Elboyomy said. "In my mind I had to find a business. I went everywhere to try to find the right location."
The location he settled was at one time an Italian restaurant, but better known recently as the Bodez Fitness center.
Mr. Elboyomy expects breakfast to be a big part of his business, along with lunch and dinner. "I serve breakfast all day," he said.
Menu items include hamburger macaroni, meat loaf, chicken pot pie and shepherd's pie with daily specials, plus salads and sides on a six-page menu.
"And breads," Mr. Elboyomy said. "I'm going to make sure it's baked fresh and delivered fresh to the customer. Especially dinner rolls, because my dinners come with a dinner roll."
He might add pizza as a menu option.
"I'm going to have a big kitchen," Mr. Elboyomy said. "I have a lot of room to put in more equipment and put out more food."
A counter area is planned for special coffee drinks, such as cappucci, juices and non-alcoholic cocktails. No alcohol will be served in the restaurant.
The restaurant might stay open 24 hours as do his other locations.
"If there is a need to open 24 hours, I will do it," he said. "If I stay open 24 hours, I believe I will make a good business. Some people try to go out late, they can't find any place to go, a good family place, to have a nice dinner."
He is working on drawings for the renovation and construction approvals from Ormond Beach. He hopes to persuade a chef from one of his other restaurants to relocate, as well as hire staff.
Seating could reach 180 people, depending on city regulations.
Meanwhile, Bodez will move to 101 Second St., Holly Hill.
"We're going to be downsizing,' Tasso Kiriakes, Bodez Fitness owner, said.
Bodez operated about 30 years at the Granada location where it was a popular spot, helped by Mr. Kiriakes' appearances on radio promoting fitness.
The fitness business is changing, he said.
"There's a trend toward 24-hour spas and lower monthly fees," Mr. Kiriakes said. "One on one training has always been my core business."
He is selling the fitness machines from the former location to focus on the one-on-one fitness training at the Holly Hill site.