Fitness
I tried an amazing workout at Fell Fitness in Five Points South—here's how it went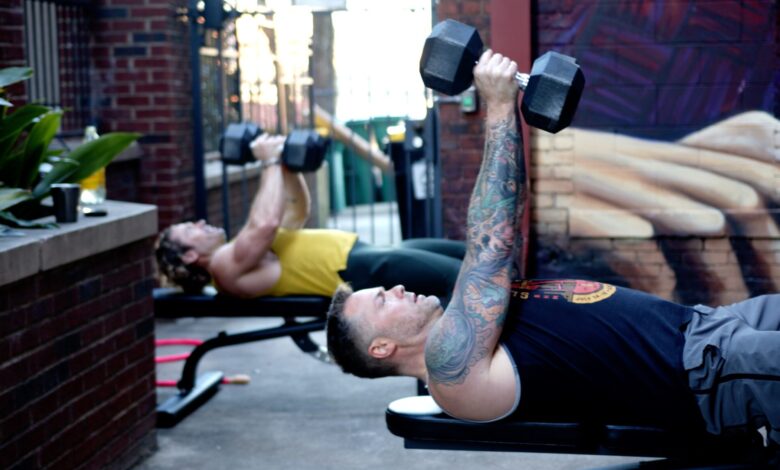 Sponsored
I'll be the first to admit: sometimes, when I hear people rave about how a workout gives them amazing energy, I roll my eyes because it just hasn't been true for me. Usually, gyms intimidate me and do anything but empower me. That's why I tried a workout at a brand new gym in Five Points, Fell Fitness. Keep reading to see how it went.
Meet Scott, the man behind Fell Fitness💪
I'm not an early riser by any means, but I dream of living a life where I wake up early and start my days with a workout and a great cup of coffee—all before heading to work. Now that I've tried a Fell Fitness workout, believe me when I tell you that you won't need the coffee to wake up.
Scott has tons of energy to motivate you. One thing I loved is that even in a group setting, Scott provides individual attention to ensure everyone gets the most out of their workout. 
According to Scott, Fell Fitness isn't a business—it's a family. That's clear when you spend time with him, whether you're working out or chatting after a class. He's rooting for you, no matter what your goals are. Plus, he won't just be your coach. He'll also become a friend you look forward to seeing at every workout.
Let's get into the 🔥 workout
Every workout at Fell Fitness is different and focuses on strengthening different parts of the body. My workout included a mix of band exercises, squats and lunges and plenty of movement.
I'm a bit rusty when it comes to working out, but the women's class was motivating, not intimidating. Plus, working out at Fell Fitness isn't just a workout. It's a chance to spend time with friends. When I joined for a Friday morning session, every single person who walked in greeted me with a smile and encouraged me… even when my lunges up the hill slowed the whole group down.
PS—don't be surprised when you see heavy hitters in Birmingham (like the mayor, for one) doing squats next to you.
"I can tell you what I've already created and what I want to continue to create. I don't run a business. This is family to me. I want people that want to be here. I'm all about dull blades coming to Fell Fitness if they want to be sharpened. Iron sharpens iron. I want people in here motivated, people that have a smile on their face, and people that are great at a heart level that want to be their best."

Scott Fell, Owner, Fell Fitness
Let's GO! 🤩
Want to amp up your fitness routine and become part of a gym that feels like family? Reach out to Scott at Fell Fitness to find out which classes will work best for you and your lifestyle.
Follow Fell Fitness on Instagram to keep up to date with open spots in classes and special deals.
Sponsored by: