Fitness
'Hawssa': Egypt's first dance fitness program of its kind in Middle East – Style – Life & Style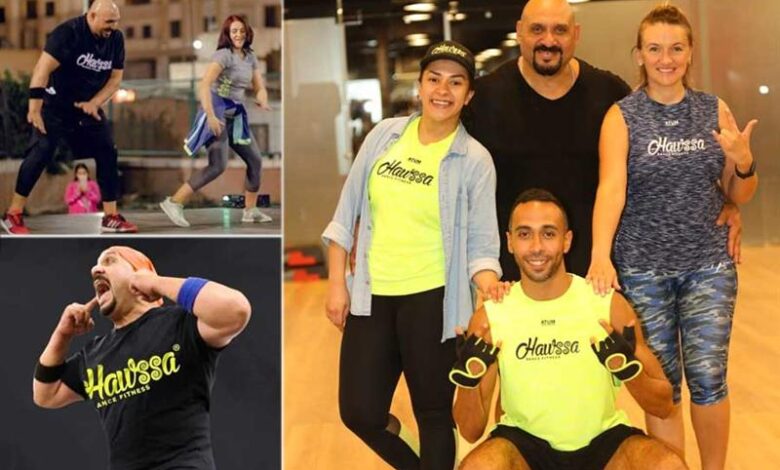 Hawssa Dance fitness team. Photo: Captain Sherif Ahmed
"When I established the Egyptian dance fitness training program, my first thought was to highlight the Egyptian and oriental musical cultures," Sherif Ahmed, founder of Hawssa dance fitness program, told Ahram Online.
"Hawssa dance fitness program deploys types of Arab music songs through using moves from oriental belly dance, Nubian, Saidi (Upper Egypt), Khaliji, Rai, and Arabic folk dance (dabke), all of which are merged and mingled with fitness movements," Ahmed added.
Ahmed has bachelor degrees from both Faculty of Physical Education and Faculty of Social Work in France.
As a young athlete, the Egyptian coach was a former bodybuilder at the French national team before returning to Egypt in 2010 where he designed and created his own Egyptian "Hawssa" dance fitness program in 2019.
The classes have a different vibe; the trainees get non-stop straining for one hour listening to latest releases of the trending Arabic music.
Each song has three or four musical phrases, each employing the same physical movement. The movements are clearly link to melody line, flowing easily and naturally from one to another.
Hawssa instructors have eight newly songs released every two months. Coaches themselves select two or three new songs every six weeks for their trainees.
"There are no awkward or complicated physical demanding movements. The skills improve consistently. The more practice the better you will master your moves," he confirmed.
"It is pleasant to the trainee's ears. It is so close to their language and cultural heritage," Ahmed added.
The dance fitness program is certified from CID-UNESCO (International Dance Council-United States Education Scientific and Cultural Organization) in Paris. CID is the official Umbrella Organization for all forms of dance all over the world and is the official partner of UNESCO.
The place attracts professionals from numerous countries, 70 Egyptians and 130 professional Hawssa instructors from all over the world.
Instructors stress that the physical, mental and emotional health benefits are endless.
It has the same physical benefits of cardio workouts. It helps in losing weight along with well-planned nutritious diet plan. It also improves neuromuscular coordination, musculoskeletal, quick response of the body, diminishes depression, reduces stress, anxiety disorders, boosts energy level, improves mood, blood flow and circulation.
"Hawssa dance fitness program is an aerobic exercise such as running and swimming. It is not a body toning exercises," Ahmed explained. 
"It increases the efficiency of the heart's ability to pump blood, allowing more oxygen to get to muscles and organs," he added.
The fitness program is an easy-to-follow choreography routine that focuses on a balanced range of motion and coordination.
Professional Instructors who want to be certified Hawsaa trainers can fill application form and take training course for 150 hours before being a coach. Afterwards, they follow a process of acquiring a certification for practice as a professional instructor.
Hawssa application is designed to facilitate practicing at home. It guides beginners to explore and see movements in slow motion to know how to perform them correctly.
"We are making few changes, adding new features and updates for the version. An application will be available for all users by next February," he concluded.
Short link: