Business
Travelers no longer need boarding pass at TSA checkpoints at Las Vegas' McCarran airport | News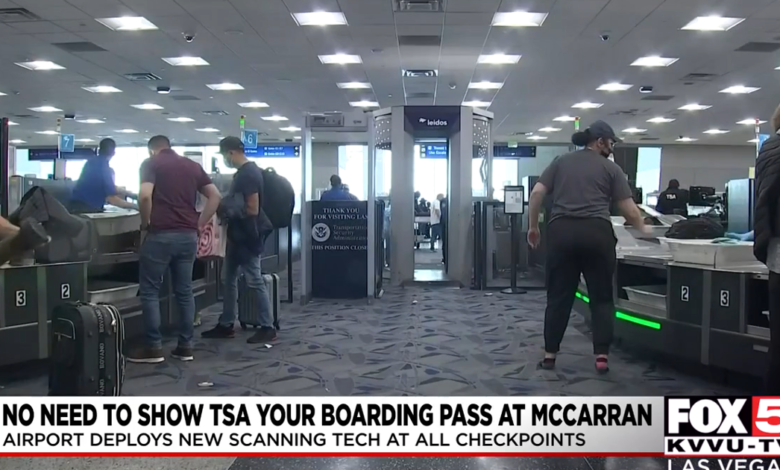 LAS VEGAS (FOX5) — Officials with the Transportation Security Administration (TSA) on Wednesday unveiled new technology at Las Vegas' McCarran airport that allows travelers to skip digging out their boarding passes at the security checkpoints.
According to a news release, the Credential Authentication Technology (CAT) has been installed at all security checkpoints at McCarran airport.
TSA says that CAT is designed to scan, analyze and validate a traveler's photo identification and confirm the traveler's flight reservation during the travel document checking process. The technology also provides enhanced fraudulent document detection capabilities, according to TSA.
However, the agency does note that travelers under the age of 18 will still need to provide an electronic or paper boarding pass to the TSA officer. In addition, all travelers will need to check in with their airline and show their boarding pass to the airline gate agent before boarding their flight.
The agency notes that McCarran is one of a few airports nationwide to be fully-equipped with CAT.
Copyright 2021 KVVU (KVVU Broadcasting Corporation). All rights reserved.