Entertainment
Latest Wisconsin news, sports, business and entertainment at 3:20 a.m. CST | State News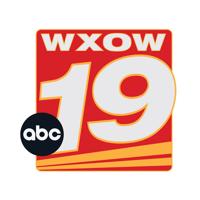 ELECTION 2020-AUDITS-WISCONSIN
Vos says Biden president, won't disavow conspiracy theories
MADISON, Wis. (AP) — The Wisconsin Assembly's top Republican is refusing to say claims that Joe Biden stole the 2020 presidential election are conspiracy theories. Speaker Robin Vos told WDJT-TV in an interview aired Thursday that many people legitimately believe Biden stole the election from Republican Donald Trump. Asked if he thought the election was stolen, Vos said only that Biden is the president. Vos hired former state Supreme Court Justice Michael Gableman earlier this year to investigate the election in Wisconsin. He defended Gableman's decision to hire partisan investigators, saying he wants people who will ask questions working on the probe. Vos said Democrats are trying to smear Gableman but he doesn't worry about how the public views Gableman or his assistants.
VOTER ID-LAWSUIT
Judge upholds voter ID requirements for college students
MADISON, Wis. (AP) — A federal judge has upheld voter ID requirements for Wisconsin college students. Common Cause in Wisconsin filed a lawsuit in 2019 seeking to block portions of the state's voter ID law related to what must be on a college ID to be considered valid for voting. The lawsuit didn't seek to overturn the underlying voter ID law or the requirement that college students must present photo ID to vote. U.S. District Judge James Peterson ruled Thursday that the college ID components in question are similar to other types of voter IDs and requiring those elements contribute to uniformity of college identification across the state.
POLICE CUSTODY-DEATH
Man dies of possible overdose in Milwaukee police custody
Investigators in Milwaukee are trying to determine how a man died in police custody. The Milwaukee Journal Sentinel reports that the Milwaukee Police Chief Jeffrey Norman said during a news conference that the man was arrested during a traffic stop in connection with a drug investigation Wednesday evening. He was taken to a police substation, where officers saw he needed medical attention after he apparently consumed an unidentified drug. He was taken to a hospital, cleared by medical staff and returned to the substation. He later suffered what Norman called a "second medical emergency." He was taken to a different hospital, where he died. The medical examiner's office says it's investigating the death as a probable drug overdose.
PFAS POLLUTION
Water utilities urge regulators to scrap new PFAS limits
A group of Wisconsin water utilities are urging the state Department of Natural Resources to abandon new limits on PFAS chemicals in drinking water. The Wisconsin State Journal reports that the Municipal Environmental Group's water division submitted comments to the agency on Tuesday saying the state should wait for federal standards. The group says it's concerned the DNR hasn't taken into account the cost of complying with its proposed regulations. Federal regulators aren't expected to impose PFAS standards until 2026. DNR officials say by then it would be too late to spend $150 million in funding allocated through the new federal infrastructure law. The DNR's policy board is expected to vote on the state regulations in February.
THIESFELDT RETIRES
Fond du Lac legislator Thiesfeldt won't seek reelection
MADISON, Wis. (AP) — A Republican lawmaker from Fond du Lac won't seek reelection next year after a decade in the Legislature. Rep. Jeremy Thiesfeldt announced in a news release Thursday that he won't run in 2022. He didn't offer any specific reason, saying only that he always believed serving in an elected office shouldn't be a long-term appointment and he wanted to return to teaching when the time was right. Thiesfeldt is a former teacher and former member of the Fond du Lac City Council. He was first elected to the state Assembly in 2010. 
TUITION INCREASE
Regent panel OKs out-of-state, graduate tuition increase
MADISON, Wis. (AP) — A University of Wisconsin System committee has signed off on tuition increases for out-of-state undergraduates and graduate students at seven campuses. The Board of Regents' finance committee approved the plan Thursday. The full Board of Regents is expected to approve the move Friday. The proposal calls for increases at UW-Madison; UW-Eau Claire; UW-Oshkosh; UW-Platteville; UW-River Falls; UW-Stout; and UW-Whitewater. Out-of-state undergrads at UW-Madison would have to pay $743 more, the biggest dollar increase in the plan.
VIRUS OUTBREAK-WISCONSIN-TESTS
Regents panel extends test exemption for 2 more years
MADISON, Wis. (AP) — University of Wisconsin System leaders are a step closer to allowing student applicants to skip sending in their ACT and SAT test scores for another two years. Historically all freshman applicants had to supply their scores to the campus they hoped to attend. The system suspended that requirement in 2020 as the COVID-19 pandemic worsened and has extended the exemption to all 2022-23 applicants. The Board of Regents' education committee on Thursday voted to extend the suspension through the 2024-25 academic year. The move sets up a vote before the full board on Friday. Colleges across the country have suspended score submissions as the pandemic continues. 
ELECTION 2022-WISCONSIN-SENATE
Senate candidate Barnes proposes expanding voter rights
MADISON, Wis. (AP) — Democratic U.S. Senate candidate Mandela Barnes is proposing expanding voter rights, eliminating partisan gerrymandering, making Election Day a national holiday and ending the filibuster. Barnes, who currently serves as Wisconsin's lieutenant governor, is one of several Democrats running for the seat currently held by Republican Sen. Ron Johnson. Barnes takes a swipe at Johnson in his Thursday announcement, noting his recent support for the GOP-controlled state Legislature to take over control of federal elections in Wisconsin. Johnson has not yet said whether he will seek a third term in the Senate next year. Johnson did not immediately respond to a request for comment.
Copyright 2021 The Associated Press. All rights reserved. This material may not be published, broadcast, rewritten or redistributed.