Entertainment
Update on the latest news, sports, business and entertainment at 2:20 a.m. EST | Minnesota News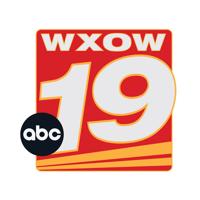 GERMANY-SCHOLZ'S TEAM
Scholz's team: key players in Germany's new government
BERLIN (AP) — Olaf Scholz is expected to become Germany's new chancellor on Wednesday at the head of a three-party coalition government, ending the 16-year era of outgoing Chancellor Angela Merkel. Scholz will lead a 17-member Cabinet — with one more minister than Merkel's. Green co-leader Robert Habeck will become vice chancellor, heading an economy and climate ministry. The team of nine men and eight women includes Germany's first female foreign and interior ministers. The co-leader of the environmentalist Greens will head the newly created Economy and Climate Ministry, and become vice chancellor. The leader of the pro-business Free Democrats will hold the government's purse strings as finance minister.
AP-US-PHARMA-BRO-LAWSUIT
'Pharma Bro' firm reaches $40M settlement in gouging case
SACRAMENTO, Calif. (AP) — A company once owned by "Pharma Bro" Martin Shkreli will pay up to $40 million to settle allegations that it jacked up the price of a life-saving medication by roughly 4 ,000% after obtaining exclusive rights to the drug. The Federal Trade Commission announced the settlement Tuesday. The FTC and seven states sued Vyera Pharmaceuticals for allegedly gouging consumers and blocking competitors from creating cheaper generic versions of the drug Daraprim after obtaining exclusive rights to it in 2015. Vyera was owned by Martin Shkreli. The drug treats a potentially deadly parasitic infection. Shkreli currently is serving seven years for hedge fund securities fraud. 
CONGRESS-DEBT
Congressional leaders reach deal to hike debt limit
WASHINGTON (AP) — Congressional leaders have reached a deal to lift the nation's debt limit. The agreement announced Tuesday will allow Democrats to increase the nation's borrowing authority without any votes from Republicans, and likely averts another last-minute rush to avoid a federal default. The House passed legislation overwhelmingly along party lines a few hours later, kicking off the process. Congress approved a $480 billion increase in the nation's debt limit in October. That will be enough for the Treasury to finance the government's operations through about Dec. 15. The debt increase will cover deficit funding that has already been authorized in past legislation. 
CONGRESS-SAUDI ARMS SALES
Senate rejects bipartisan bid to stop $650M Saudi arms sale
WASHINGTON (AP) — The Senate has rejected a bid to stop a U.S. arms sale to Saudi Arabia. Lawmakers from both parties sought to prevent President Joe Biden's administration from selling more than $650 million worth of weapons to the country. But the procedural motion from Kentucky Sen. Rand Paul was rejected on a 30-67 vote. It was just the latest skirmish in Congress over the sales of weapons to the country. Saudi Arabia is a longtime U.S. ally, but anger has been mounting over civilian casualties in the Saudi-led war in Yemen and over the killing of U.S.-based columnist Jamal Khashoggi by Saudi agents. 
FRANCE-SAUDI JOURNALIST'S KILLING
Suspect in killing of Saudi journalist arrested in France
PARIS (AP) — A suspect in the 2018 killing of Saudi journalist Jamal Khashoggi has been arrested in France. A French judicial official said the suspect was being held Tuesday on the basis of a Turkish arrest warrant. He requested not being named in accordance with the French justice system's customary practices. French radio RTL said the Saudi national, Khalid Aedh al-Otaibi, was arrested at the Roissy airport near Paris as he was trying to board a flight to Riyadh. Al-Otaibi was one of over a dozen Saudi officials sanctioned by the U.S. Treasury in 2018 over Khashoggi's killing and dismemberment at the Saudi Consulate in Istanbul in 2018.
DAUNTE WRIGHT-OFFICER TRIAL
With jury set, Potter trial turns to opening statements
MINNEAPOLIS (AP) — Two views of the Minnesota police officer who killed Daunte Wright will collide in opening statements at her manslaughter trial. The defense claims that Kim Potter made an innocent mistake by pulling her handgun instead of her Taser when she shot Wright in April as he sought to pull away from a traffic stop. The prosecution will portray a veteran officer who had undergone extensive training that warned against such a mix-up. Potter is white and Wright was Black. The shooting roiled the Minneapolis suburb of Brooklyn Center for days just as former Minneapolis Officer Derek Chauvin was on trial in George Floyd's death. Wednesday's opening statements come after it took almost a week to seat a jury that turned out to be mostly white.
AFGHAN EVACUATION-US RESETTLEMENT
Afghans wait and worry at US bases after frantic evacuation
JOINT BASE MCGUIRE-DIX-LAKEHURST, N.J. (AP) — More than three months after the fall of Kabul to the Taliban, about 35,000 Afghans are still housed at six U.S. military installations. The U.S. welcomed journalists to the largest of the bases, in central New Jersey, where many Afghans are relieved to be safe but also deeply fearful for family and friends back home as they anxiously await the start of their new lives. The Department of Homeland Security and refugee resettlement agencies say they hope to have the Afghans off the bases and into American communities by Feb. 15.
AP-US-JOSH-DUGGAR-CHILD-PORNOGRAPHY
Both sides rest in Josh Duggar child pornography trial
FAYETTEVILLE, Ark. (AP) — The defense has rested in the Arkansas federal trial of former reality TV star Josh Duggar after a prosecutor sharply questioned a computer expert during cross-examination. Duggar is charged with receiving and possessing child pornography and faces up to 20 years in prison on each count if convicted. During cross-examination Tuesday, defense forensic computer analyst Michele Bush acknowledged the 10 years of experience she had claimed in her field included time as a college student. She also admitted that this case might be her first as an expert witness in a federal criminal trial. Closing arguments are scheduled for Wednesday.
BC-JAPAN-ECONOMY
Japan economy contracts 3.6% in 3Q on weaker spending, trade
TOKYO (AP) — Japan has downgraded its growth estimate for the last quarter, saying weaker consumer spending and trade resulted in a 3.6% contraction. The government's revised estimate Tuesday compared with an earlier estimate of minus 3.0% growth. The world's third-largest economy has been mired in recession and struggling to recover from the impact of waves of coronavirus infections. The latest outbreak, in the late summer, has receded for now with a sharp drop in cases. But it hit during the usually busy summer travel season, with calls for restricted business activity and travel hurting restaurants, hotels and other service sector industries.  
AP-FINANCIAL-MARKETS
Asian shares advance as easing virus fears boost Wall St
BANGKOK (AP) — Stocks have advanced in Asia after another broad rally on Wall Street as investors wagered that the new variant of the COVID-19 virus won't pose a big threat to the economy. Oil prices fell back. Shares rose in Tokyo, Shanghai and Seoul, while Hong Kong was little changed. Japan downgraded its growth estimate for the last quarter to minus 3.6% from an earlier reported contraction of 3.0%. On Tuesday, the S&P 500 rose 2.1% for its biggest gain since March. Some 86% of stocks within the benchmark index made gains. The Dow Jones Industrial Average rose 1.4% and the tech-heavy Nasdaq rose 3%. Smaller company stocks outpaced the broader market.  
Copyright 2021 The Associated Press. All rights reserved. This material may not be published, broadcast, rewritten or redistributed.