Entertainment
Update on the latest news, sports, business and entertainment at 12:20 a.m. EST | State News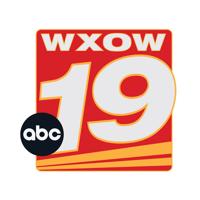 UNITED STATES-RUSSIA-UKRAINE
US intelligence finds Russia planning Ukraine offensive
WASHINGTON (AP) — President Joe Biden has pledged to make it "very, very difficult" for Russia's Vladimir Putin to take military action in Ukraine as U.S. intelligence officials have determined that Russian planning is underway for a possible military offensive that could begin as soon as early 2022. The new intelligence finding estimates that the Russians are planning to deploy an estimated 175,000 troops and almost half of them are already deployed near Ukraine's border. That's according to an administration official who spoke on the condition of anonymity to discuss the finding. Russia has picked up its demands on Biden to guarantee that Ukraine will not be allowed to join NATO.
AP-US-SCHOOL-SHOOTING-MICHIGAN-EXPLAINER-CHARGING-PARENTS
EXPLAINER: How unusual to charge parents in school shooting?
Experts say guns used in U.S. school shootings have often come from the homes of young perpetrators. But parents are rarely charged for the violence that occurs. That's what makes the case against Ethan Crumbley's parents unusual, following the fatal shooting of four students at Oxford High School in southeastern Michigan. Jennifer and James Crumbley are charged with involuntary manslaughter, while their son is charged with murder, terrorism and other crimes. Oakland County prosecutor Karen McDonald says the Crumbleys ignored opportunities to intervene, just a few hours before the bloodshed.
SCHOOL SHOOTING-MICHIGAN-SCHOOL'S HANDLING
Expert: School should have flagged behavior before shooting
PONTIAC, Mich. (AP) — The warning signs were there: A search for gun ammunition on a cellphone, drawings of blood on a school desk and a written plea for help. But on Tuesday, roughly 30 miles north of Detroit at Oxford High School, the student in question was sent back to the classroom after a school meeting with his parents. Three hours later four students were shot to death and six other students and a teacher were wounded. An expert and parents of students slain in a 2018 school shooting in Florida say police should have been alerted before Tuesday's rampage.
AP-US-VIRUS-OUTBREAK-US
Contact tracing revs up in some states as omicron reaches US
The arrival of the omicron variant of the coronavirus has health officials in some U.S. communities reviving contact tracing operations in an attempt to slow and understand its spread. In New York City, officials quickly reached out to a man who tested positive for the variant and had attended an anime convention along with more than 50,000 people last month. Other urgent tracing efforts are taking place from Nebraska to Philadelphia to Baltimore. So far the variant has been detected in a handful of states, including California, Hawaii and Colorado. Scientists are still studying how contagious omicron is and whether it can thwart vaccines. 
AP-US-CAPITOL-BREACH-CONTEMPT
Jan. 6 panel postpones deposition with former DOJ official
WASHINGTON (AP) — The House committee investigating the Jan. 6 Capitol insurrection has postponed a deposition with a former Justice Department official Saturday until Dec. 16 due to a "medical condition that precludes his participation." Jeffrey Clark had aligned himself with former President Donald Trump last year as he tried to overturn his defeat. The committee had scheduled the second interview with Clark after he declined to answer questions at his first deposition in November. The panel voted Wednesday to recommend contempt charges against Clark but said it would hold off on a vote of the full House and give him a second try. 
MISSING ISU GRADUATE STUDENT
Mom of Illinois State student wants FBI to investigate death
CHICAGO (AP) — A civil rights attorney has joined Jelani Day's mother to demand the FBI take charge of an investigation into why the Illinois State University graduate student disappeared in August and was later found dead in a river. Ben Crump gained prominence by representing the family of George Floyd and others who were the victims of police brutality and vigilante violence. He told a news conference Friday in Chicago that the Justice Department must make Day's death a priority. Authorities have said his death remains under investigation. But Day's mother, Carmen Bolden Day, said law enforcement officials have all but told her they believe her son died by suicide, which she dismissed.
HAWAII CONTAMINATED WATER
Honolulu utility shuts well to prevent fuel contamination
HONOLULU (AP) — Honolulu's water utility is shutting down one of its wells so it doesn't pull petroleum from an underground aquifer it shares with the Navy and deliver it to its own customers. The move comes as the Navy grapples with a continuing crisis over fuel contaminating its tap water at Pearl Harbor. Nearly 1,000 military households have complained about their tap water smelling like fuel or physical ailments like stomach cramps and vomiting. The aquifer the Navy and the utility rely on is near a giant World War II-era underground fuel tank complex that has been the source multiple fuel leaks over the years.
AP-US-OSTEEN-CHURCH-THEFT
Plumber's find possibly tied to 2014 Texas megachurch theft
HOUSTON (AP) — Authorities are investigating whether cash and checks discovered during repair work being done at Pastor Joel Osteen's Houston megachurch is connected to $600,000 that was stolen from a church safe more than seven years ago. The revived investigation comes after a plumber called a Houston radio station's morning show during a segment about the most unusual things of value people have ever found and described finding 500 envelopes full of money behind a wall while repairing a leaky toilet at Lakewood Church.  The church did not confirm the plumber's account but said in a statement that an undisclosed amount of cash and checks were recently found during repair work and the church is assisting Houston police with their investigation. 
AP-US-CONDOS-EVACUATED-WISCONSIN
Wisconsin condo building evacuated due to structural issues
WAUKESHA, Wis. (AP) — A six-story condominium building that was the subject of structural complaints dating back to June 2020 has been evacuated in a Milwaukee suburb after engineers found the structure was in imminent danger of collapsing. Police and firefighters cleared the 48-unit Horizon West condominium building in Waukesha on Thursday night after an engineering report said its structural columns were compromised. A total of 65 people were evacuated. Waukesha Police Lt. Kevin Rice said the condo collapse in Surfside, Florida, that killed nearly 100 people in June was on his mind. City officials said 23 rooms were provided by the Salvation Army of Waukesha. Two properties near the building were also evacuated because they are in a possible collapse zone.
TEXAS SHOOTING-OFFICER KILLED
Officer killed, suspect wounded in Dallas-area shooting
MESQUITE, Texas (AP) — A police officer has died and a suspect has been wounded in a shooting outside a suburban Dallas supermarket. Mesquite police say it happened about 1:40 p.m. Friday outside an Albertson's supermarket. Mesquite Police Chief David Gill said the officer was responding to a report of a disturbance in the store parking lot when the suspect pulled a gun and opened fire, striking the officer twice. The officer returned fire, wounding the suspect once. Both were taken to a Dallas hospital, where the officer died. Gill said the suspect was being treated. His condition is unknown.
Copyright 2021 The Associated Press. All rights reserved. This material may not be published, broadcast, rewritten or redistributed.