World News
Europe hits 75 million COVID cases as it braces for Omicron: Live | Coronavirus pandemic News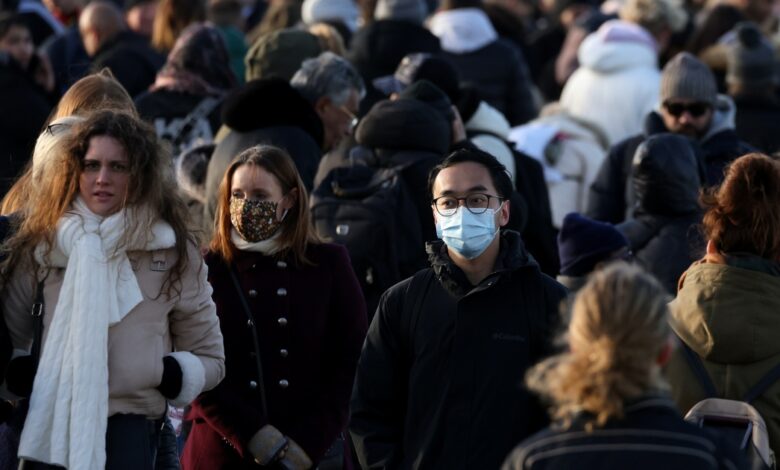 World Health Organization says new coronavirus variant detected in 38 countries, up from 23 just two days ago.
Europe has crossed 75 million coronavirus cases, as the region braces for the new Omicron variant at a time when hospitals in some countries are already strained by the current surge.
The World Health Organization said Omicron has been detected in 38 countries, up from 23 just two days ago.
Meanwhile, Russia's COVID-19 death toll reached at least 578,020, the third-worst in the world. South Africa entered a fourth wave of infections driven by the new variant while in the United States, Omicron has now been reported in at least nine states.
Here are the latest updates for Saturday:
---
Most cases in the US linked to Delta variant: health expert
The US reported today:
157,500 new Delta cases*
11 Omicron cases
———————
*most cases in a day since September 15, with nearly 1,800 deaths

— Eric Topol (@EricTopol) December 4, 2021
---
Toronto reports its first 3 Omicron cases
The Canadian city of Toronto has reported its first three cases of Omicron, local health officials said, bringing to at least 15 the number of cases nationwide.
Two of those individuals had recently returned from Nigeria, while another individual had returned from Switzerland, according to Toronto Public Health (TPH).
---
South Korea reports 3 more Omicron cases; record high infections
South Korea has reported daily records in coronavirus infections and deaths and confirmed three more cases of Omicron as officials scramble to tighten social distancing and border controls.
The country's daily coronavirus cases recorded an all-time high of 5,352, the highest daily number since COVID-19 was first reported in the country in January 2020.
New cases of critically ill patients also hit record highs at 16 on Friday and deaths also hit record highs of 70 the day earlier, according to the Yonhap news agency.
---
Omicron spreads in Australia, testing reopening plans
A Sydney Omicron cluster grew to 13 cases and an infection was suspected in the state of Queensland in a person who travelled from South Africa and that genome sequencing was ongoing.
After Australia reported its first community transmission of Omicron on Friday, further cases were expected over the weekend when more tests results come, said Kerry Chant, chief health officer of New South Wales, of which Sydney is the capital.
The Australian Capital Territory, home to the capital Canberra, was also on alert for further spread after one of its new coronavirus cases was found to be a close contact of the Territory's first Omicron case reported on Friday.
---
Children warned of risks of hospitalisation due to Omicron
⚠️KIDS HOSPITALIZATIONS—The "highly transmissible" #Omicron variant is putting disproportionately large numbers of children under the age of 5 years old in hospitals, a top South African government medical adviser said Friday. #COVID19 🧵 https://t.co/ZdYaN19oFr pic.twitter.com/8aaleyNnUf

— Eric Feigl-Ding (@DrEricDing) December 3, 2021
---
Utah reports US state's first Omicron case
Utah reported its first confirmed case of COVID-19 caused by the Omicron variant.
"The case was discovered through ongoing genetic sequencing of positive COVID-19 samples at the Utah Public Health Laboratory," the state's health department said on social media.
The Omicron variant is now reported in at least nine US states.
---
US state of Missouri reports first Omicron variant
Missouri has detected its first Omicron case in a resident of St Louis who had recently traveled domestically, according to the state health department.
Earlier, the state of Nebraska also reported the Omicron variant after detecting six confirmed cases of the highly contagious strain.
---
12 new Omicron variant cases reported in Canada
Canada has discovered a total of 12 cases of Omicron and severe illness trends across the country could start to rise again, public health officials said.
Go here for all the updates from Friday, December 3.