Entertainment
Update on the latest news, sports, business and entertainment at 12:20 a.m. EST | Minnesota News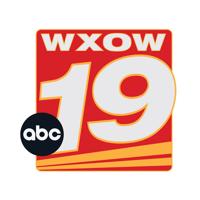 AP-US-ECONOMY-JOBS-REPORT
Jobs report preview: Did solid hiring draw in more workers?
WASHINGTON (AP) — Inflation is surging. Supply chains are snarled. And yet economists predict that America's employers delivered another month of solid job growth in November on the strength of steady consumer spending. Beneath the headline figures on hiring and unemployment, though, lurks a potentially even more consequential question: Are more people who lost jobs to the pandemic recession finally coming off the sidelines to look for work again? Many more job-seekers are needed to help companies fill their open jobs and to sustain the economy's growth. 
BC-FINANCIAL-MARKETS
Asian shares mixed after broad rally on Wall Street
Stocks are trading mixed in Asia after a broad rally on Wall Street as investors keep an eye on the spread of the new coronavirus variant and measures governments are taking to restrain it. Hong Kong slipped more than 1% while Tokyo edged lower. Shanghai and Seoul were higher while Sydney was nearly unchanged. On Thursday, the S&P 500 rose 1.4% and the Dow Jones Industrial Average climbed 1.8%. The Nasdaq rose 0.8%. Small-company stocks outpaced the rest of the market. Crude oil prices rose after OPEC stuck to its plans to boost output via steady, modest monthly increases.  
AP-US-PROP-FIREARM-SHOOTING
Baldwin: 'Someone is responsible' for shooting, but 'not me'
LOS ANGELES (AP) — Alec Baldwin says someone is responsible for the shooting on a New Mexico film set that killed a cinematographer, but it's not him. In an ABC interview with George Stephanopoulos that aired Thursday night, Baldwin said he would do anything to undo what happened, but he's not the person who put the live bullet in the gun, leading to the death of Halyna Hutchins. Baldwin said it was Hutchins herself who directed him to point the gun at her that they both believed was empty on Oct. 21 on the set of the Western "Rust."
SUPREME COURT-ABORTION-TEXAS
Preview of 'a post-Roe world' in Texas over abortion access
AUSTIN, Texas (AP) — The state of Texas is offering a glimpse in real time of what would be a striking new national landscape if the Supreme Court drastically curtails abortion rights: GOP-led states allowing almost no access to abortion, and women traveling hundreds of miles to end their pregnancies. That's already the situation in Texas, where most women can't get abortions because of a severely restrictive new law. And the situation would be much more extreme if the Supreme Court should overturn its landmark Roe v. Wade decision that legalized abortion nationwide. On Wednesday conservative justices on the court indicated they would uphold a Mississippi law that bans abortion after 15 weeks. If they do, other Republican-led states would be sure to quickly pass their own restrictive laws. 
SCHOOL SHOOTING-MICHIGAN
School chief: Discipline not needed for boy before shooting
OXFORD TOWNSHIP, Mich. (AP) — The superintendent of a Michigan school district says no discipline was necessary for a teen who was summoned to the office a few hours before four students were fatally shot. Tim Throne also acknowledged that Ethan Crumbley's parents were at Oxford High School on Tuesday, the day of the shooting. Throne didn't disclose the reason, saying he can't answer those questions now. Throne released a 12-minute video Thursday. Crumbley is charged with murder, terrorism and other crimes. He's accused of firing a gun at other students.   
ORGANIZED RETAIL THEFT-CALIFORNIA
LA authorities announce arrests in smash-and-grab robberies
LOS ANGELES (AP) — Authorities in Los Angeles announced more than a dozen arrests in recent smash-and-grab thefts at stores where nearly $340,000 worth of merchandise was stolen. The robberies are part of a rash of organized retail crime in California. Police Chief Michel Moore said Thursday that 14 people were arrested in connection with 11 brazen robberies. At a news conference, both Moore and Mayor Eric Garcetti called for an end to a no-bail policy for some defendants aimed at reducing overcrowding at jails during the coronavirus outbreak. Garcetti said with the pandemic easing, it's time to make room in lockups.
PUBLIC EMPLOYEE VACCINE PENALTY
Unvaccinated Nevada state workers to pay insurance surcharge
CARSON CITY, Nev. (AP) — State workers enrolled in public employee healthcare plans in Nevada will be charged up to $55 per month if they aren't vaccinated. The Nevada Public Employees' Benefit Program Board voted on Thursday to impose a surcharge on unvaccinated workers to offset medical costs of those who haven't gotten shots. The surcharge will fund the testing that unvaccinated workers are required to undergo. Laura Rich, the benefit program's executive officer, said Nevada would be the first in the United States to impose premiums on state workers who aren't vaccinated. Nevada estimates roughly 5,000 state workers aren't vaccinated and hopes the policy will convince more people to get shots.
AP-US-VIRUS-OUTBREAK-OMICRON
Omicron coronavirus variant found in multiple US states
NEW YORK (AP) — The omicron variant of COVID-19 has been discovered in at least five states, showing yet again how mutations of the virus can circumnavigate the globe with speed and ease. Just a day after the first known U.S. case was found in California, tests showed Thursday the omicron variant had infected at least five people in the New York City metropolitan area, plus a man from Minnesota who had attended an anime convention in Manhattan in late November. Officials reported another case in a Colorado woman who had recently traveled to southern Africa. The variant was also confirmed in an unvaccinated Hawaii resident with no recent travel history.
AP-US-VIRUS-OUTBREAK-US
'The fire that's here': US is still battling delta variant
While all eyes are on the new and little-understood omicron variant, the delta form of the coronavirus isn't finished wreaking havoc in the U.S., sending record numbers of patients to the hospital in some states, especially in the Midwest and New England. The U.S. recorded its first known omicron infection on Wednesday, in a fully vaccinated person who had returned to California from South Africa, where the variant was first identified just over a week ago. For now, the extra-contagious delta variant accounts for practically all cases in the U.S. and continues to inflict misery at a time when many hospitals are struggling with shortages of nurses and a backlog of patients. And now the fear is that omicron will foist more patients, and perhaps sicker ones, onto hospitals.
AP-UN-UNITED-NATIONS-OLYMPIC-TRUCE
UN urges truce during winter Olympics in Beijing in February
United Nations (AP) — The U.N. General Assembly is urging all nations to observe a truce during the Beijing Winter Olympics starting in February, saying a halt to conflicts during one of the world's premiere sporting events can be "a tool to promote peace, dialogue and reconciliation." A resolution adopted Thursday by consensus by the 193-nation world body recalled the ancient Greek tradition of a truce to encourage a peaceful environment and ensure safe passage and participation of athletes in the games.. The Olympics run from Feb. 4-20 next year followed by the Paralympics from March 4-13.
Copyright 2021 The Associated Press. All rights reserved. This material may not be published, broadcast, rewritten or redistributed.