Entertainment
Latest Wisconsin news, sports, business and entertainment at 3:20 a.m. CST | State News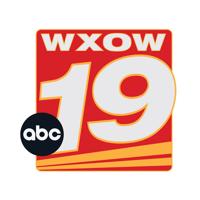 CHRISTMAS PARADE-SUV
Suspect in Waukesha parade carnage says he feels 'demonized'
MADISON, Wis. (AP) — The man accused of driving his SUV through a suburban Milwaukee parade, killing six people and injuring dozens, says he feels like he's being "demonized." Darrell Brooks didn't discuss a motive during his interview from jail with Fox News. But he told the outlet Wednesday that he feels like he's being portrayed as a monster. Brooks' mother, Dawn Woods, released a letter Wednesday offering the family's condolences to the victims and saying that Brooks suffers from mental health issues. She said after he became an adult he lacked the insurance or financial means to continue his medication.
AP-US-ELECTION-2020-AUDITS-WISCONSIN
Wisconsin mayors targeted amid GOP-ordered election probe
MADISON, Wis. (AP) — The Republican-hired attorney investigating the 2020 election has told Wisconsin lawmakers during a sometimes testy hearing he has filed a lawsuit to force officials in Green Bay and Madison to submit to a deposition. Also on Wednesday, Wisconsin's embattled elections commission debated whether to follow key recommendations made in a recent nonpartisan audit. The simultaneous meetings come as Republicans in Wisconsin are increasing the pressure on election officials. Lawmakers have called for the resignation of the state's nonpartisan top election administrator and a sheriff who supports Donald Trump called for prosecuting five of the commission's six members.
ELECTION 2022-WISCONSIN-SECRETARY OF STATE
Republican wants to empower Wisconsin secretary of state
MADISON, Wis. (AP) — A Republican state lawmaker says she's running to be Wisconsin's next secretary of state, saying she wants to turn the mostly powerless office into a check on the bipartisan Wisconsin Elections Commission. State Rep. Amy Loudenbeck's announcement Wednesday is the Republicans' latest effort to weaken the agency that oversees the state's elections. The 81-year-old Democratic incumbent, Doug La Follette, has held the office since 1978 but said Wednesday that he was "still thinking about" whether to run again. The secretary of state has not been in charge of running elections in Wisconsin since 1974. 
STEPS TOWARD SAINTHOOD
Bishops support 3 for sainthood; 2 are from Louisiana
LAFAYETTE, La. (AP) — A Louisiana girl often called "The Little Cajun Saint" has been moved a second step toward actual sainthood. So have a teacher who evangelized door to door in Louisiana's Cajun country and a man who worked for decades at a Hansen's disease colony in Hawaii. During its November meeting in Baltimore, the U.S. Conference of Bishops held voice votes  to advance the cause of beatification and canonization of three candidates. They are Charlene Richard of Richard, August Pelafigue of Arnaudville, and Ira Barnes Dutton or Joseph Dutton, who grew up in Janesville, Wisconsin. Richard was 12 when she died of leukemia in 1959. Pelafigue died in 1977 at age 89. Dutton died in 1931 at age 87. 
DEER HUNT
DNR: Nine-day gun season deer kill drops 8% from 2020
MADISON, Wis. (AP) — New state data shows hunters killed almost 8% fewer deer during this year's nine-day gun season than in 2020. The Department of Natural Resources released preliminary numbers Tuesday showing hunters killed 175,667 deer, down from 190,646 last year. The number of buck's killed declined 1.3% while the antlerless numbers dropped 13%. The northern forest was the only one of the state's four management zones where hunters killed more deer than in 2020, up 9.3%. The DNR had sold 564,440 licenses authorizing hunters to kill a deer with a gun during any of the state's 2021 deer seasons as of Sunday. That's down about 0.8% from last year.
SPORTS BETTING
Oneida Nation set to offer sports betting at main casino
ONEIDA, Wis. (AP) — The Oneida Nation will legally offer sports betting beginning this week, the first time such wagering has been allowed in Wisconsin. Sports betting is the result of a new gaming compact amendment with the state that allows "event wagering." That can include betting on sports and events such as nationally televised award shows, professional sports league drafts and professional games, including football, basketball and baseball. Wagering on Wisconsin college athletics or events involving children is not allowed. The Oneida Nation will hold a ceremony Tuesday at its main casino near Green Bay Austin Straubel International Airport to mark the occasion.
CHRISTMAS PARADE-SUV
Prosecutors add 6th homicide count in Wisconsin parade crash
WAUKESHA, Wis. (AP) — Prosecutors have added a sixth homicide count against a Wisconsin man accused of driving his SUV through a Christmas parade in suburban Milwaukee. Investigators allege Darrell Brooks Jr. injured dozens of people and killed six when he turned his vehicle into the parade in Waukesha on Nov. 21. He was charged Nov. 23 with five counts of first-degree intentional homicide for victims ranging in age from 52 to 81. The added charge is for an 8-year-old boy who died the day the first charges were brought. The state public defender's office is representing Brooks. A spokesman for the office declined comment.
GAS STATION SHOOTING
Man fatally shot in suburban Madison gas station, 1 arrested
BLOOMING GROVE, Wis. (AP) — Dane County sheriff's officials say a man has been fatally shot inside a suburban Madison gas station and one person has been arrested. Law enforcement officers responded to a report of a shooting Sunday morning at the Kwik Trip in the town of Blooming Grove. The shooting victim died at the scene. Sheriff Kalvin Barrett says witnesses gave police a description of an SUV that may have been involved in the shooting. Maple Bluff police located the SUV, but the driver fled. Officers gave chase and used road spikes to stop the vehicle. The driver was arrested about two hours later in Madison.
Copyright 2021 The Associated Press. All rights reserved. This material may not be published, broadcast, rewritten or redistributed.