Entertainment
Latest Wisconsin news, sports, business and entertainment at 3:20 a.m. CST | State News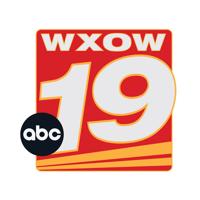 REDISTRICTING-WISCONSIN
Top Wisconsin court affirms GOP's preferred approach to maps
MADISON, Wis. (AP) — A divided Wisconsin Supreme Court has sided with Republicans in a redistricting ruling that will lay the groundwork for drawing new political boundary lines. In a 4-3 ruling Tuesday, the court's conservative majority said it will make as few changes as possible to the current maps drawn by Republicans and enacted a decade ago. Democrats and others have argued that those maps are so heavily skewed in favor of Republicans the new legislative and congressional maps should be drawn from scratch. But the Supreme Court said changes to the current maps should be limited to population shifts made apparent by the once-a-decade census.
ELECTION 2022-WISCONSIN-GOVERNOR
Republican Macco decides against run for Wisconsin governor
MADISON, Wis. (AP) — Republican state Rep. John Macco says he will not run for governor next year, leaving former Lt. Gov. Rebecca Kleefisch as the only high profile GOP candidate in the race. The 63-year-old Macco announced on Facebook Live that instead of running for governor next year, he will seek on more term in the Assembly. Macco is from the Green Bay area and has served in the Legislature since 2015. Macco said the past year has been "very challenging" given the death of his father and his wife. Macco says he told Kleefisch that he would work with her to defeat Democratic Gov. Tony Evers. 
WISCONSIN-ELECTION
GOP targets Wisconsin elections system, nonpartisan director
MADISON, Wis. (AP) — Wisconsin Republicans are working to discredit the bipartisan system they created to run elections in the state after President Joe Biden narrowly won last year's presidential race. The political battleground becomes the latest front in the national push by the GOP to exert more control over elections before the 2022 and 2024 elections. Wednesday will bring a flurry of election-related developments in the state, with both the Wisconsin Elections Commission and a partisan legislative panel dissecting the 2020 election. At the same time, Republican lawmakers are continuing to attack the state's well-regarded election commissioner in a pressure campaign to have her resign, in an apparent attempt to install a GOP partisan.
AP-US-CHRISTMAS-PARADE-SUV
Parade suspect's attorney quits, cites ties to victims
MILWAUKEE (AP) — An attorney representing a man accused of plowing his SUV through a Christmas parade in suburban Milwaukee in two other cases has dropped him as a client, citing ties to people he allegedly injured. Investigators say Darrell Brooks injured dozens of people and killed six when he drove through the parade in Waukesha on Nov. 21. He was out on bail from a pending domestic abuse case at the time of the crash, and faces endangerment charges in a 2020 case. The Milwaukee Journal Sentinel reports that his attorney in those cases, Joseph Domask, asked to withdraw due to relationships with people affected by the parade attack. Milwaukee County Circuit Judge David Feiss granted Domask's request.
DEER HUNT
DNR: Nine-day gun season deer kill drops 8% from 2020
MADISON, Wis. (AP) — New state data shows hunters killed almost 8% fewer deer during this year's nine-day gun season than in 2020. The Department of Natural Resources released preliminary numbers Tuesday showing hunters killed 175,667 deer, down from 190,646 last year. The number of buck's killed declined 1.3% while the antlerless numbers dropped 13%. The northern forest was the only one of the state's four management zones where hunters killed more deer than in 2020, up 9.3%. The DNR had sold 564,440 licenses authorizing hunters to kill a deer with a gun during any of the state's 2021 deer seasons as of Sunday. That's down about 0.8% from last year.
SPORTS BETTING
Oneida Nation set to offer sports betting at main casino
ONEIDA, Wis. (AP) — The Oneida Nation will legally offer sports betting beginning this week, the first time such wagering has been allowed in Wisconsin. Sports betting is the result of a new gaming compact amendment with the state that allows "event wagering." That can include betting on sports and events such as nationally televised award shows, professional sports league drafts and professional games, including football, basketball and baseball. Wagering on Wisconsin college athletics or events involving children is not allowed. The Oneida Nation will hold a ceremony Tuesday at its main casino near Green Bay Austin Straubel International Airport to mark the occasion.
CHRISTMAS PARADE-SUV
Prosecutors add 6th homicide count in Wisconsin parade crash
WAUKESHA, Wis. (AP) — Prosecutors have added a sixth homicide count against a Wisconsin man accused of driving his SUV through a Christmas parade in suburban Milwaukee. Investigators allege Darrell Brooks Jr. injured dozens of people and killed six when he turned his vehicle into the parade in Waukesha on Nov. 21. He was charged Nov. 23 with five counts of first-degree intentional homicide for victims ranging in age from 52 to 81. The added charge is for an 8-year-old boy who died the day the first charges were brought. The state public defender's office is representing Brooks. A spokesman for the office declined comment.
GAS STATION SHOOTING
Man fatally shot in suburban Madison gas station, 1 arrested
BLOOMING GROVE, Wis. (AP) — Dane County sheriff's officials say a man has been fatally shot inside a suburban Madison gas station and one person has been arrested. Law enforcement officers responded to a report of a shooting Sunday morning at the Kwik Trip in the town of Blooming Grove. The shooting victim died at the scene. Sheriff Kalvin Barrett says witnesses gave police a description of an SUV that may have been involved in the shooting. Maple Bluff police located the SUV, but the driver fled. Officers gave chase and used road spikes to stop the vehicle. The driver was arrested about two hours later in Madison.
Copyright 2021 The Associated Press. All rights reserved. This material may not be published, broadcast, rewritten or redistributed.