Entertainment
Latest Wisconsin news, sports, business and entertainment at 3:20 a.m. CST | Minnesota News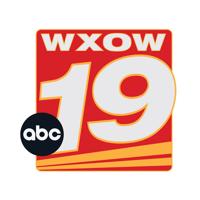 CHRISTMAS PARADE-SUV
Prosecutors add 6th homicide count in Wisconsin parade crash
WAUKESHA, Wis. (AP) — Prosecutors have added a sixth homicide count against a Wisconsin man accused of driving his SUV through a Christmas parade in suburban Milwaukee. Investigators allege Darrell Brooks Jr. injured dozens of people and killed six when he turned his vehicle into the parade in Waukesha on Nov. 21. He was charged Nov. 23 with five counts of first-degree intentional homicide for victims ranging in age from 52 to 81. The added charge is for an 8-year-old boy who died the day the first charges were brought. The state public defender's office is representing Brooks. A spokesman for the office declined comment.
GAS STATION SHOOTING
Man fatally shot in suburban Madison gas station, 1 arrested
BLOOMING GROVE, Wis. (AP) — Dane County sheriff's officials say a man has been fatally shot inside a suburban Madison gas station and one person has been arrested. Law enforcement officers responded to a report of a shooting Sunday morning at the Kwik Trip in the town of Blooming Grove. The shooting victim died at the scene. Sheriff Kalvin Barrett says witnesses gave police a description of an SUV that may have been involved in the shooting. Maple Bluff police located the SUV, but the driver fled. Officers gave chase and used road spikes to stop the vehicle. The driver was arrested about two hours later in Madison.
NATIONAL FOREST-TRIBAL LIAISON
Tribal liaison dives into Minnesota ski area expansion talks
DULUTH, Minn. (AP) — The Superior National Forest's first full-time tribal liaison says he wants to work with the federal government on proposed expansion of the Lutsen Mountains Ski Area. Juan Martinez started his new role in January, but he didn't move to Minnesota until July. He coordinates communication between the national forest and the three Ojibwe bands in northeastern Minnesota. Lutsen officials want to expand onto 494 acres of adjacent Forest Service land to build new ski runs, chairlifts and other amenities they say are needed to compete against big ski resorts. The Grand Portage Band of Lake Superior Chippewa has argued the project compromises its treaty rights. Both Martinez and Forest Service officials say all sides should be involved in the discussion.
CAPITOL BREACH-ACTOR ARRESTED
Actor charged in riot almost talked way into staying in jail
An actor charged with storming the Capitol as a member of the Oath Keepers nearly talked his way into remaining in jail after his former attorney told a judge that the actor was challenging the court's jurisdiction. A prosecutor said he hadn't planned on seeking pretrial detention for James Beeks until learning in court that Beeks didn't accept the court's jurisdiction. Beeks initially rejected being represented by an attorney and made comments that the judge called "gobbledygook." But he later let another lawyer represent him and was ordered released after agreeing to follow conditions of release, such as not having any contact with members of the Oath Keepers.
FARMLAND VALUE
Survey: Wisconsin farmland worth 10% more than in 2020
MILWAUKEE (AP) — A survey of Midwest farm bankers found Wisconsin farmland values are up 10% from the same period in 2020. A farm appraiser says the rise in land values is driven by strong commodity prices, and demand from non-farm buyers. The Federal Reserve Bank of Chicago surveyed 151 bankers in their district, which includes Iowa and parts of Wisconsin, Illinois, Indiana and Michigan. Compared to the third quarter of 2020, bankers reported that land values were up 18%.
GREAT LAKES-WARMER WATER
Great Lakes' warming has wintertime domino effect
CHICAGO (AP) — Winter is just around the corner, but experts say the Great Lakes haven't gotten the message. The Chicago Tribune reports that summer and fall evenings failed to cool down sufficiently. So Great Lakes surface temperatures are trending above average. It's an example of climate change. Record- or near-record warm spells in Minnesota, Wisconsin, New York and Illinois set up a domino effect. Warmer lake temperatures can produce more lake effect snow. Snow diminishes with the onset of ice, which itself is delayed. Ice helps deter shoreline erosion. And warmer water temperatures year-round can invite invasive species or harmful algae blooms, even in water as deep at the Great Lakes'.
HEAD-ON CRASH
Illinois man charged in head-on collision in Wisconsin
KENOSHA, Wis. (AP) — Wisconsin prosecutors have filed multiple charges against an Illinois man accused driving drunk and causing a head-on collision last month. The Kenosha News reported Friday that 32-year-old Jose Medina Dominguez of Waukegan has been charged with felony counts of attempting to elude an officer, reckless endangerment and hit-and-run causing injury along with misdemeanor obstruction and first-offense drunken driving. According to the criminal complaint, Pleasant Prairie police officers saw Medina Domnguez run a red light on Oct. 9. When they tried to stop him he accelerated to 80 mph in a 45 mph zone and eventually crashed head-on with another vehicle. The driver of that vehicle refused to be taken to a hospital.
BUILDING SALE
Milwaukee's Chase Tower sold for $34.25 million
MILWAUKEE (AP) — One of Milwaukee's largest downtown office buildings has been sold. The Milwaukee Journal Sentinel reports an affiliate of New York-=based Group RMC has purchased the the 22-story Chase Tower for $34.25 million. An affiliate of Michigan-based Farbman Group sold the building after buying it for $30.5 million in 2016. The building was built in 1962 and was originally known as Marine Plaza. The 477,772-square-foot-structure has 88,223 square feet of office space available for lease. That equates to an 18.5% vacancy rate. Chase Bank serves as the anchor tenant. Group RMC bought the 14-story 330 Kilbourn building in downtown Milwaukee earlier this year for an undisclosed price. 
Copyright 2021 The Associated Press. All rights reserved. This material may not be published, broadcast, rewritten or redistributed.