Fitness
REAL CONCERN Adams: CWI to tackle fitness issues | Local Sports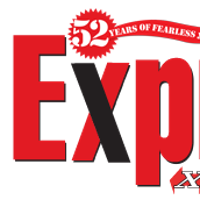 With a number of players continuously missing out on selection after failing to meet minimum fitness standards, Cricket West Indies director of cricket Jimmy Adams said the regional board plans on being more proactive as they start building towards the 2022 T20 World Cup.
Adams fielded questions from the media about the team selected for the limited overs tour of Pakistan on Saturday, and a lot of the queries revolved around why some players were not in the squad.
Adams went on to explain that CWI plans to have conversations with a prospective "core group" of players with the intention of working with them to ensure their availability going forward.
Lead selector Roger Harper deferred some of the questions to Adams for further clarification, with the director cricket going on to explain that some of the players did not make the fitness standards and therefore would not have been considered.
Asked about batter Chandrapaul Hemraj being excluded, Harper said: "He would have attracted our attention but of course our fitness policy was in place and based on that he was not eligible."
Asked for further clarification, Harper again deferred to Adams, who explained that there is a six-month window within which players have to achieve a fitness target and that Hemraj did not meet the requirements within the window and hence was not available for selection.
Asked about the inclusion of all-rounder Odean Smith and the exclusion of batter Sherfane Rutherford, Harper also deferred to Adams who explained that Rutherford also failed to meet the fitness requirements.
"Almost immediately post the last World Cup, we are now in the sort of planning phase for October next year when the tournament is going to be repeated in Australia and part of that process going into that tournament is going to be the identification of a core group of players and I see no reason why some of the players we are discussing here would not be on that core group of players who we will want to be looking at throughout the (rebuilding) process," Adams said.
"We are going to be involved in let's say about 25 games (before the next World Cup) so there are a lot of international T20 cricket and there are youngsters who we think or know are very talented and we want to see them involved in this process and once these players are identified in the next couple of weeks, the plan is to actually have a conversation with them on how best we can make sure that they are available going forward so that if there are issues that are preventing the selection of these players (it can be resolved)," he continued.
"This is something that we see as a priority because we want to be selecting from as wide a pool as possible.
"So, while they might not be selected for this tour, it is not out of sight and out of mind. We want to have these players available and we want to have them ready for international cricket and we want to see them coming into the fore in terms of the next generation of T20 players," said Adams.
"I don't want it to be a feeling that players are out there and it is case of forgetting them or not thinking about their development as well as the movement of our team and the transition of our team going into another World Cup," he added.
He said fitness had been a concern for CWI for a while, with players missing out on selection on a number of occasions due to falling short of the requirements.
He said CWI wanted to get a return on its investment.
"It is a concern and this is why we see it as too important to leaving it hanging now without trying to be more proactive in addressing it, which is why as soon as we get our sort of Christmas wish-list from the selection panel on who the group will be that they will be focussing on going into next year's World Cup, that we actually want to meet with all the players. But one of the topics for some of these players is going to be how can we work with them and how much more support we can give them because we value them," Adams explained.
"We want them to be competing for spaces. If you look at it from an investment point of view, a lot of them might have played regional cricket going back to Under-15s, so the investment in them is already up to a certain level. And without sounding greedy, everybody really wants a return on that investment and we feel that there are players out there who, in terms of natural ability, could be challenging for spots and we believe that having that competition also is healthier place to be in rather than not having that competition," said Adams.
"It is a real concern and we are not just going to leave it hanging. We want to sit with these players and find out what the challenges are and why we are not getting to a (certain fitness) level.
"I think it is not a healthy situation to be in just in terms of the dollars and cents of investing in young players. We want to know that the 15–19-year-olds we are investing in now, that in two- or three-years' time, all of t them will be kicking down doors at the higher level for selection and if anything is blocking that, we need to be proactive about it. We can't just sit down and accept it without trying everything we can to remedy that situation," he concluded.