Entertainment
Windborne Dec. 4 at the Oswego Music Hall | Arts and Entertainment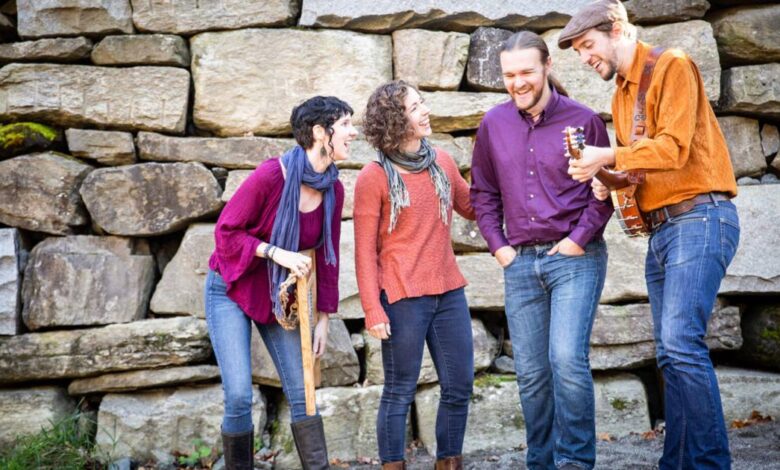 OSWEGO COUNTY – Windborne will perform at the Oswego Music Hall at 7:30 p.m. on Dec. 4. With a 20-year background studying polyphonic music around the world, Lauren Breunig, Jeremy Carter-Gordon, Lynn Mahoney Rowan, and Will Thomas Rowan share a vibrant energy onstage with a blending of voices that can only come from decades of friendship alongside dedicated practice. The ensemble shifts effortlessly between drastically different styles of music, drawing their audience along on a journey that spans continents and centuries, illuminating and expanding on the profound power and variation of the human voice. The singers educate as they entertain, sharing stories about their songs and explaining the context and characteristics of the styles in which they sing.
Further information and videos are found at WindborneSingers.com or any social media @Windbornesingers.
Shows start at 7:30 p.m. and doors open at 7 p.m. for all National Stage concerts. For a complete performance schedule and ticket information, visit the website at https://www.oswegomusichall.org/ or stop at the river's end bookstore, 19 W. Bridge St. in Oswego.
Ticket prices for the National Stage range from a low of $15 to $19 at the door. Students are $10. Children 16 and under are half price and under five are free. Purchase tickets at any concert, online or at the river's end bookstore.
Open Mic Friday leads off the weekend on Dec. 3, with guest host, Mark Wahl. The evening begins at 7 p.m. followed by performers who sign up that night, starting at 6:30 p.m. Admission is by donation.
The season continues Dec. 17 with Jeffrey Pepper Rodgers, Colleen Kattau and Jim Shaffer for The Hook Songwriter Series. Peter Mulvey will perform on the Main Stage on Jan. 15. Further information and videos may be found at https://www.petermulvey.com/ or Peter Mulvey Music on Facebook.
The wheelchair accessible venue is located in the McCrobie Civic Center, on 41 Lake St. in Oswego. It is adjacent to Breitbeck Park and overlooks Lake Ontario and the Oswego Harbor. The atmosphere is intimate with candle-lit tables surrounding a small stage. Due to COVID precautions, snacks and beverages will be limited, but available.
Oswego Music Hall is a family-friendly, non-profit organization that has been run entirely by volunteers from its inception over 40 years ago. Volunteers can earn admission to shows through various tasks — from running the sound board to making popcorn. Students can also earn credit for community service. To volunteer, email volunteer coordinator Michael Moss at ocpaoswego@gmail.com.
Regarding safety protocols, the Music Hall will adhere to CDC, state, and local guidelines. They will follow protocols adopted by theaters in CNY which is to require proof of vaccination before admittance to shows or a recent negative COVID test result. In addition, masks are to be worn except when seated. Unvaccinated children can attend but must wear a mask.
Concerts are made possible in part with funding by the New York State Council on the Arts with the support of the governor and New York Legislature. Other major supporters are the city of Oswego and Shineman Foundation.