Entertainment
Chrono Cross Remake Could Be Developed By Forever Entertainment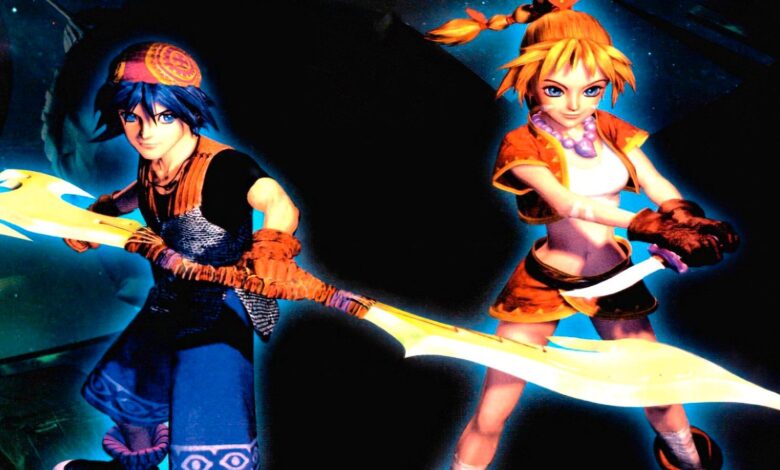 With multiple sources indicating that a Chrono Cross remake is coming, evidence implies that Forever Entertainment could be developing the RPG.
A few months ago, rumors of a remake of a beloved PlayStation game began to circulate from a very unexpected source. Speaking on an Irish radio station, singer/songwriter Éabha "Ava" McMahon claimed that she had recently recorded for the soundtrack of "remake of a PlayStation game." This sent fans into speculation for which classic title could be getting the remake treatment, especially since Ava herself claimed the remake would be announced "at Christmas." Recent rumors seem to indicate that the game lined up to receive a remake is none other than Square Enix's timeless RPG classic Chrono Cross, and circumstancial evidence indicates that Panzer Dragoon Remake developer Forever Entertainment could be helming the project.
Speaking to WLR FM last month, Éabha McMahon revealed that she had been commissioned by Michael McGlynn, founder of the Irish choral group ANÚNA to contribute to an Irish-language piece of music for an upcoming PlayStation game. Fans immediately speculated that this could be connected to Metal Gear Solid, which famously used Irish-language vocals for the opening track "The Best Is Yet To Come," however this came after the announcement that developer Bluepoint Games had been acquired by PlayStation, leading most fans to give up hope for such a project.
RELATED: Why Chrono Cross Deserves A Remaster
Following this, it was discovered that Xenogears and Chrono Cross composer Yasunori Mitsuda had posted a picture to his Twitter showcasing him and Michael McGlynn recording remotely. Fans then recalled the major NVidia GeForce Now from last September referenced a "Chrono Cross Remake." Given that the GeForce Now leaks have already been validated by the announcements of titles such as Uncharted: Legacy of Thieves Collection and various PlayStation PC port announcements, it seems there is some basis to believe that Chrono Cross may be recieving a remake.
Now, as noted by Nintendo Enthusiast, it seems there is circumstantial evidence to imply that Forever Entertainment, the studio behind Panzer Dragoon Remake and the upcoming House of the Dead Remake, might be developing the title. In March of this year, Square Enix announced that it had entered an aggreement for Forever to develop multiple remakes of various Square Enix titles. While many fans expected that this would be related to titles such as Parasite Eve or even classic Final Fantasy titles, the leader of Forever Entertainment's parent company appeared to be teasing fans regarding the project yesterday.
When asked about the existence of the project, and Forever Entertainment's involvement, Benjamin Anseaume, CEO of TA Publishing (the parent company of Forever Entertainment) responded teasing fans with "Does this remake even exist?" along with some playful gifs. While none of this is pressing confirmation, Anseaume appears to be playing with fans regarding the project's existence. While some might think he would simply ignore these questions if Forever Entertainment was developing the title, McMahon's comments regarding the title being announced around Christmas have led fans to believe that the Chrono Cross remake will be announced at The Game Awards, which is just under two weeks away. It seems that if there was ever a time to be grabbing fans' attention, now would be it, and Anseaume could be playing along to hype fans up for the announcement.
Chrono Cross remake is rumored to be in development.
MORE: Chrono Trigger Vs Chrono Cross: Which Game Is Better?
Source: Nintendo Enthusiast
Amouranth Returns to Twitch After 3 Day Ban
Twitch reverses its fifth ban against popular streamer Amouranth, allowing her back on the streaming platform after just three days.
Read Next
About The Author