Entertainment
Entertainment level should be high for Billings girls basketball this winter | Girls Basketball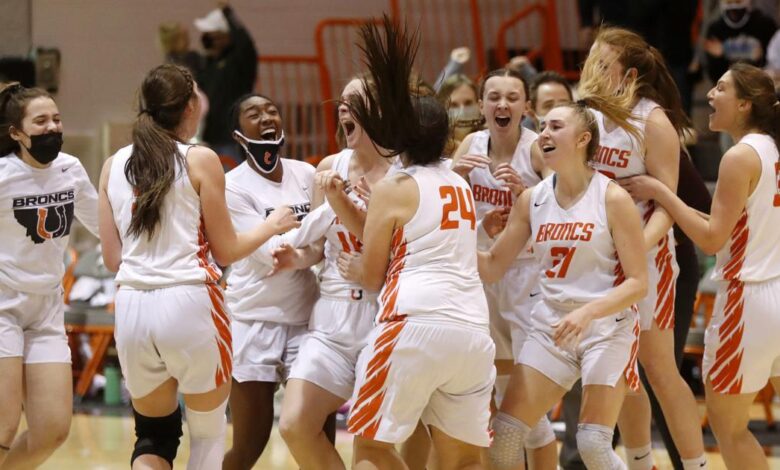 BILLINGS — With a handful of Billings players already signed to compete at the NCAA Division II level or higher, the 2021-22 girls basketball season in the Magic City could turn out to be a special one.
It might not be unprecedented, and it might be hyperbole to say it's a golden age, but to say girls basketball should reach a competitiveness not seen around these parts in a while isn't much of a stretch.
"It's going to be a fun season," West coach Charlie Johnson said. "I think there's going to be some good basketball here, definitely."
Johnson has had plenty of fun seasons in his years at West, where he begins his ninth season as head coach. During Johnson's tenure — and even a bit before — the Golden Bears have dominated their AA intra-city rivals, winning 37 of 44 matchups with Senior and Skyview since the 2011-12 season.
Throw in Billings Central, against whom West is 8-2 in that span, and it's an impressive .833 winning percentage against Billings opponents in the last decade.
Are Skyview and Senior catching up? We'll see. The Bears enter the new season as the city favorite once again, but the Falcons and Broncs are following up a year in which they finished third and fourth in the Eastern AA, respectively.
And with all three teams returning most of their key players from a year ago, it's not a stretch to think a 1-2-3 Billings finish in the conference is a possibility. Record-keeping in high school sports being what it is — which is, in a word, incomplete — it's hard to say if the Billings schools have ever occupied the top three spots in the league before.
Be that as it may, even if West dominates its intra-city foes again, there are plenty of reasons for neutral fans to take in a game. As practice begins for the AA teams on Friday (the other classifications began last week), here are the five players mentioned above:
• Skyview's Brooke Berry has signed to play at the University of New Mexico, and teammate M.G. Spotted Bear will play at South Dakota Tech.
• Central's Mya Hanson has signed to play at Butler University.
• Senior's Allie Cummings will join Point Loma Nazarene in San Diego.
• West's Kaitlin Grossman is headed to MSU Billings.
There is a multitude of quality players rounding out these teams, like West's 6-foot-4 sophomore Sydney Pierce, who led AA in 3-point shooting last season by making 23 of 51 attempts, or 45%. Last season, as a freshman, Taylee Chirrick led the Bears in scoring (11.2 ppg) while coming off the bench. Or how about Skyview sophomore Breanna Williams, who could be a walking double-double this season? Cummings' younger sister, junior Lauren Cummings, has already been in touch with NCAA Divison I schools.
Over at Central, the Rams have reached the Class A title game each of the past two seasons and have a chance to do so again even without Solei Elletson, who has committed to play basketball (and signed for soccer) at North Idaho College despite missing her senior season because of an ACL injury.
We could go on, the point being that there is plenty of talent that maybe didn't get seen last year because of COVID-19 restrictions that limited the number of spectators into gyms.
"West has got some really good players, we've got some really good players, Senior's got some really good players and Central's got some really good players," Skyview coach Brent Montague said.
"I just think for basketball fans, especially last year where we had the spectator lists and your crowds were obviously extremely minimal, hopefully people will come out and support all these teams and appreciate the talent level that's going on right now with girls basketball in Billings."
Central begins its season Dec. 7 at Hardin, while the Billings AA schools open the weekend of Dec. 10-11 in Missoula, and fans are more than welcome this season. If Billings teams play to their potential and stay healthy, they should provide enough entertainment to keep the fans coming back.