Entertainment
Update on the latest news, sports, business and entertainment at 12:20 a.m. EST | State News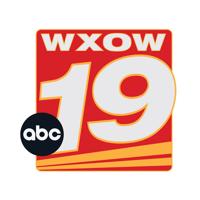 AP-US-CONGRESS-BUDGET
It's not just Manchin: Dems' $2T bill faces Senate gauntlet
WASHINGTON (AP) — Democrats have finally driven President Joe Biden's $2 trillion package of family services, health care and climate initiatives through the House. Now the focus turns to the Senate, where painful Republican amendments, restrictive rules and moderate Democratic Sen. Joe Manchin lurk. It took Democrats six months, but they finally settled their internal disputes and moved compromise legislation through the House on Nov. 19. They're now negotiating further changes for a final version that they hope by Christmas would win approval in the 50-50 Senate, where the Democrats will need all of their votes. House passage of the altered bill would also be needed.
AP-FINANCIAL MARKETS
Asia stock markets decline amid inflation, oil price worries
TOKYO (AP) — Asian shares are falling as worries about inflation set off expectations the U.S. Federal Reserve might accelerate its plans to raise interest rates. Benchmarks in Japan, Australia, South Korea and China slipped in early trading. The Fed will release minutes later in the day from its October interest-rate meeting, potentially giving investors more details on plans to start trimming bond purchases that have helped keep interest rates low. Wall Street closed mixed. President Joe Biden ordered 50 million barrels of oil released from the nation's strategic reserve to help bring down energy costs. The move was made in concert with other big oil-consuming nations. Oil prices were mixed by midday Wednesday in Asia. 
CAPITOL BREACH-EXTREMIST GROUPS
Florida man charged in Jan. 6 attack on US Capitol
WASHINGTON (AP) — Officials say a Florida man affiliated with the far-right Oath Keepers militia group has been arrested on charges related to storming the U.S. Capitol during the Jan. 6 insurrection. Court records show 49-year-old James Beeks was charged Tuesday with a felony count of obstruction of Congress and a misdemeanor count of unlawfully entering a restricted building or grounds. He was arrested in Milwaukee and made his initial court appearance in Wisconsin. The case is being prosecuted in Washington federal court. According to court documents, Beeks joined with others objecting to Democratic President Joe Biden's election victory over former Republican President Donald Trump. Five people died in the violence.
UNITE THE RIGHT RALLY-TRIAL
Jury awards $26M in damages for Unite the Right violence
CHARLOTTESVILLE, Va. (AP) — A jury has ordered 17 white nationalist leaders and organizations to pay $26 million in damages over violence that erupted during the deadly 2017 Unite the Right rally in Charlottesville. After a nearly monthlong civil trial, the jury deadlocked on two key claims but found the white nationalists liable on four other counts in the lawsuit filed by nine people who suffered physical or emotional injuries during the two days of demonstrations. The lawsuit accused some of the country's most well-known white nationalists of plotting the violence, including Jason Kessler, the rally's main organizer; Richard Spencer, who coined the term "alt-right"; and Christopher Cantwell, a white supremacist who became known as the "crying Nazi."
MEXICO-MIGRANTS
Mexico breaks up second migrant march
MEXICO CITY (AP) — Mexican authorities say a group of hundreds of mainly Haitian and Central American migrants who had started walking north have agreed to be separated and taken by bus to several cities to get humanitarian visas. The migrant march had originally set out on Nov. 18 with about 2,000 migrants from the southern city of Tapachula. Migrants have grown tired of waiting for visas in Tapachula, near the Guatemala border, where many say they can't find work. Mexico's National Immigration Institute said the migrants had agreed to stop their march Tuesday, and video showed many of them boarding buses to other cities in central and western Mexico.
BC-AS-VIRUS OUTBREAK-SOUTH KOREA
South Korea sets pandemic high with 4,000 new virus cases
SEOUL, South Korea (AP) — New coronavirus infections in South Korea have exceeded 4,000 in a day for the first time since the start of the pandemic as a delta-driven spread continues to rattle the country after it eased social distancing in recent weeks to improve its economy. The Korea Disease Control and Prevention Agency says most of the new 4,116 cases reported Wednesday came from the capital Seoul and its surrounding metropolitan region, where a rise in hospitalizations has created fears about possible shortages in intensive care units. The country's fatalities are now 3,363 after adding 35 deaths in the past 24 hours. The 586 virus patients who are in serious or critical conditions also marked a new high.
AP-US-CHRISTMAS-PARADE-SUV
Child is 6th death in Waukesha parade crash; suspect charged
An 8-year-old boy is the sixth person to die as a result of a man driving his SUV into a suburban Milwaukee Christmas parade. A criminal complaint filed Tuesday alleges that the driver steered side-to-side with the intent of striking marchers and spectators in Waukesha. Darrell Brooks Jr., 39, was charged with five counts of first-degree intentional homicide, a charge that carries a mandatory life sentence if convicted. The complaint says 62 people were injured, up from the previous count of 48. Many of them, including children, remain in critical condition. Eight-year-old Jackson Sparks was the first child to die from the crash.
AP-US-AHMAUD-ARBERY-GEORGIA
Jury gets case of white men charged in Ahmaud Arbery's death
BRUNSWICK, Ga. (AP) — Jurors in the case of three white men charged with killing Ahmaud Arbery deliberated for about six hours without reaching a verdict. The panel received the case around midday Tuesday. After initially indicating they wanted to work into the evening, the jurors were soon dismissed by the judge with instructions to resume deliberations Wednesday morning. The panel is weighing prosecution arguments that the defendants provoked the fatal confrontation against defense attorneys' insistence that their clients acted in self-defense. After more than two weeks of testimony and closing arguments, the prosecution got the last word because it carries the burden of proving its case beyond a reasonable doubt.
ORGANIZED RETAIL THEFT-CALIFORNIA
LA luxury mall latest to be hit by smash-and-grab thieves
LOS ANGELES (AP) — Los Angeles police say a group of thieves smashed windows at a department store at a luxury mall. The latest incident in a trend of smash-and-grab crimes is part of a national trend that targeted a Nordstrom store late Monday. It came as the country's largest consumer electronics chain said that an increase in organized theft was taking a toll on its bottom line.  The incident follows at least four smash and grabs last weekend in the San Francisco Bay Area. Experts say the thefts are run by criminal enterprises who sell the goods online and most of the thieves are armed.
CLERGY ABUSE-MCCARRICK
Defrocked Cardinal McCarrick named in sex abuse lawsuit
Defrocked Cardinal Theodore McCarrick is facing another sexual abuse lawsuit, from a man who claims McCarrick abused him in the 1980s when McCarrick was serving in New Jersey. Plaintiff Michael Reading alleges McCarrick engaged in sexual contact with him in 1986 while on a trip to the New Jersey shore. The alleged abuse occurred around the time McCarrick ordained Reading as a priest. The claims come as a two-year window nears completion for people to file abuse lawsuits regardless of how far back the alleged abuse occurred. An attorney representing McCarrick declined comment Tuesday. McCarrick faces several lawsuits in New Jersey as well as criminal charges in Massachusetts.
Copyright 2021 The Associated Press. All rights reserved. This material may not be published, broadcast, rewritten or redistributed.