Fitness
Dubai Fitness Challenge, Dubai Run & Dubai Ride: A Big Hit!
Year-ender fun with fitness events in Dubai have been a big attraction for tourists and visitors. Dubai Fitness Challenge (DFC), Dubai Run and Dubai Ride saw active participation with people of all age group who truly believe in wellbeing and fitness in the outdoors. The excitement continues…
Renowned for being one of the most active cities in the world, Dubai is a big attraction for visitors from across the globe. The Dubai Fitness Challenge (DFC), Dubai Ride and Dubai Run have been impressive with its fabulous line-up of events and activities for fitness enthusiasts. The concept was spearheaded by His Highness Sheikh Hamdan bin Mohammed bin Rashid Al Maktoum, Crown Prince of Dubai and Chairman of The Executive Council of Dubai.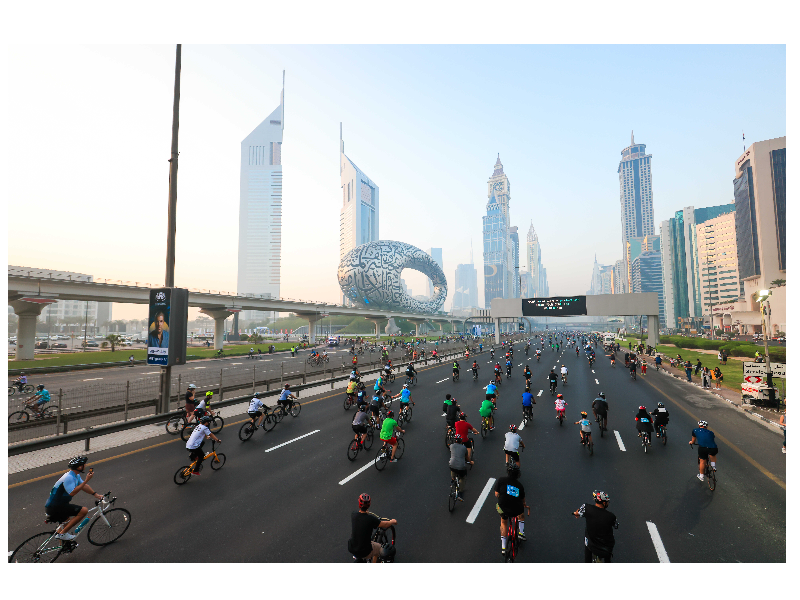 The DFC was created to support His Highness' vision of making Dubai an outdoor-loving active city. The fifth annual edition saw participants and visitors enjoying DFC (29 October – 27 November 2021) to the hilt. Friends, families, colleagues and communities have been making the most of a packed calendar of activities and events across the city including Dubai Ride (5 November) and Dubai Run (26 November) this year.
During the Dubai Ride and Dubai Run on Sheikh Zayed Road, participants witnessed fabulous events at the three fitness villages at Kite Beach, Expo 2020 Dubai and Mushrif Park. There were 14 Fitness Hubs created for communities across the city. Participants could benefit from thousands of free live and virtual classes with some of the top fitness professionals from across the region.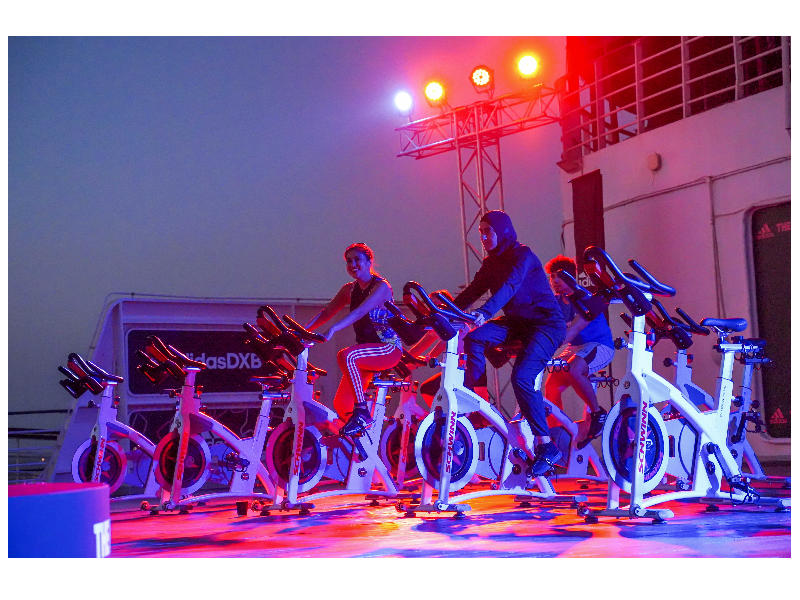 DFC Expo 2020 Dubai Fitness Village offered 5,400sqm of sports, fitness and wellbeing that was thoughtfully designed to promote physical activity as a way of life to all its visitors. Adjacent to Mobility Gate, the sporting wonderland featured a state-of-the-art gym, five-a-side football pitch, multi-purpose court for basketball, netball, volleyball and tennis as well as global fitness. A huge number of events were hosted by participating countries at the Fitness Village throughout Expo 2020 including the arrival of 'Harlem Globetrotters' to launch a 3-on-3 basketball tournament at the DFC. World renowned athlete Usain Bolt ran for raising awareness and charity at the Expo Run.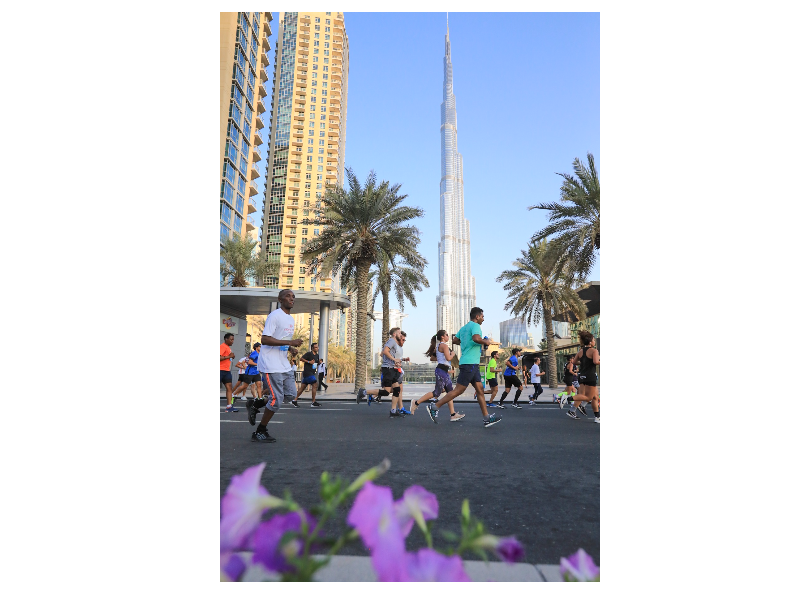 DUBAI RIDE ON SHEIKH ZAYED ROAD
Dubai Ride, presented by DP World, turned out to be this year's many highlights wherein 32,750 cyclists participated as part of Dubai Fitness Challenge 2021. Sheikh Zayed Road was transformed into a giant cycling track for the second edition of Dubai Ride.
On 5 November, Dubai Ride was open to all abilities too. Cyclists loved every moment of this outdoor activity with an exclusive 4km scenic family route around Sheikh Mohammed bin Rashid Boulevard and Burj Khalifa.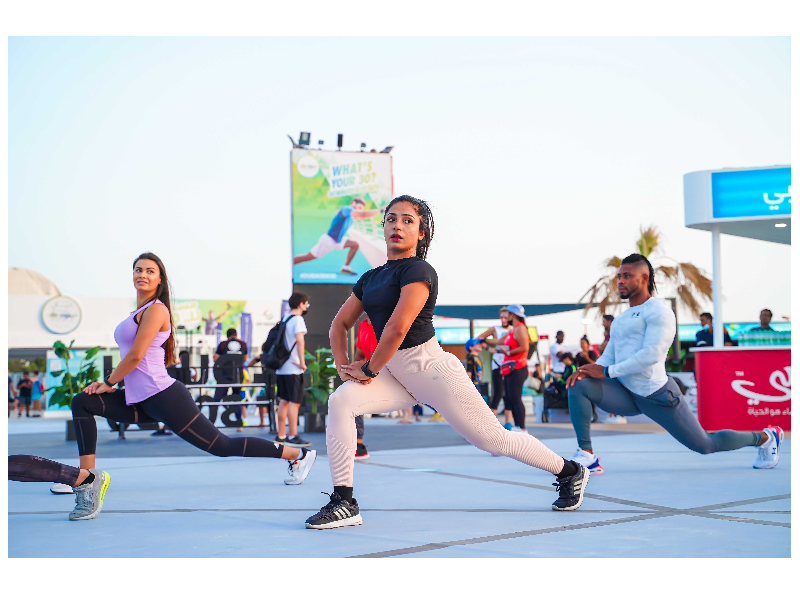 DUBAI RUN: FROM HIGHWAY TO RUNNING TRACK
The highly anticipated Dubai Run (presented by Mai Dubai) scheduled for 26 November is a high-point where runners of all ages and abilities shall take to the city's giant running track on Sheikh Zayed Road for a fitness event like no other. With the starting line near the spectacular Museum of Future, runners will cross Dubai's instantly recognisable landmarks on a 5km or 10km route.
One million members of the community participated wholeheartedly and all Cvoid-19 regulations and social distancing mandates were duly adhered to by the organisers , participants and visitors.
Dubai Fitness Challenge (DFC), Dubai Ride and Dubai Run have indeed been a big attraction for visitors, guests, local participants and tourists.
Disclaimer: This article has been produced on behalf of Dubai Tourism by Mediawire team.