Fitness
Ramona Fitness Center will be upgraded and rebranded as TG The Gym Ramona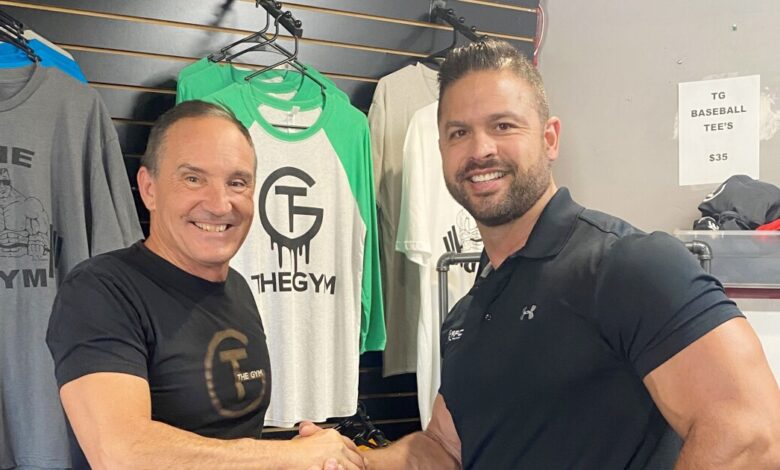 Ramona Fitness Center owner Peter San Nicolas is revamping his gym and joining forces with the TG The Gym brand to open new gyms in other states.
By Jan. 1, San Nicolas's Main Street gym will be known as TG The Gym Ramona.
"I believe that with a business there comes a time to shake things up and create some new energy and this is the time," San Nicolas said.
San Nicolas estimates he'll be spending about $30,000 on new equipment and $45,000 to remodel over the next few months.
The makeover includes renovating the gym's 1,500-square-foot group training area where several programs are run. Among them is the Fuel 50 program that offers 50 minutes of high-intensity functional, fat-burning workouts. Other programs that use the space are Zumba fitness classes, a Silver Sneakers class, and the Ultimate Athlete workout program for youths.
The building at 558 Main St. will also double the size of its free weights area from 1,500 square feet to 3,000 square feet within the gym's 12,000 square feet total square feet of space, San Nicolas said.
Additionally, the TG Well Being performance and rejuvenation clinic will soon start up for customers who are getting older and struggling with testosterone or hormone issues. Starting in January, San Nicolas said participants will be able to work with medical professionals and clinicians.
San Nicolas partnering with San Diego-based TG The Gym founder, George Jackson, who has worked in the fitness industry for 36 years.
"We have the same beliefs and I was inspired by what they were doing," he said.
By joining the TG The Gym team, he said he will use his real estate experience to open or re-open closed gyms in California, Arizona, Texas and possibly in Idaho. A Realtor at ReMAX, San Nicolas specializes in listing homes as well as selling commercial property and working in business development.
A competitive bodybuilder, San Nicolas met Jackson while working out at his gyms. The two initially plan to build a 27,000-square-foot gym from the ground up in Phoenix over the next year and a half, and rapidly reopen an existing gym in Northern California.
Since he founded TG The Gym in 1986, Jackson said he's created workout environments at the original 35,000-square foot Pacific Beach gym, and similarly sized gyms in Chula Vista, Vista, Victorville, Apple Valley and Mesa, Ariz.
"You walk into an environment where people understand it's time to do the work — to exercise hard and to become healthier," Jackson said. "Some people have labeled us the graduate school of gyms. Everybody should be serious about their health, especially during these times."
San Nicolas has owned Ramona Fitness Center for almost 21 years. He was hired there for his first job when he was 16 years old, then continued to work there through high school and the last year and a half that he was studying business at San Diego State University. He saved enough money to make a down payment on the business in 2001 when he was 22, then constructed a new building in 2006, he said.
Memberships will start at $34.99 per month. Starting Jan. 1, TG The Gym Ramona's hours will be extended to 4:30 a.m. to 10:30 p.m. weekdays, and from 7 a.m. to 7 p.m. during the weekends.