Tech
YouTube removed dislike button on videos? No, here's what's happening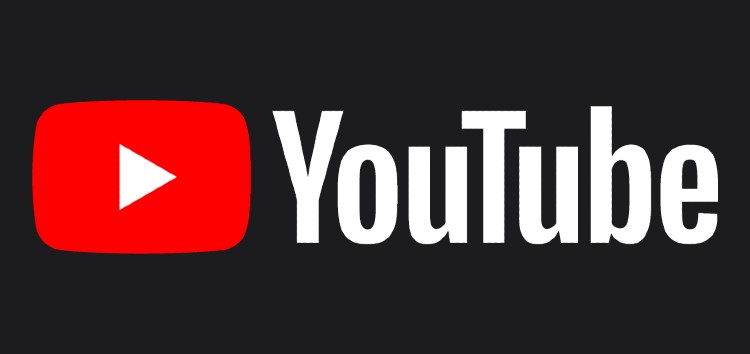 New updates are being added at the bottom of this story…….
Original story (published on May 26, 2021) follows:
When it comes to likes and dislikes on YouTube, the video-sharing giant gets a recollection of controversies related to online wars among users.
YouTube's own rewind video became a victim of people's frustration and the video was slapped with millions of dislikes.
A powerful tool, isn't it? Its recent disappearance from the YouTube videos is acting as a catalyst to further ignite the controversy.
A lot of users, at random instances, have found out that the dislike button keeps disappearing and coming back while surfing YouTube.
the dislike button on youtube doesn't work anymore????? um
Hell yeah the dislike button on YouTube from my POV only shows "dislike" and no number
The dislike button, all of a sudden, has gone wonky for a lot of users using the app version of it.
It appears randomly on videos where the dislike button won't show the actual count. This has led many to think that YouTube is planning to get done away with the button after all.
But when dug deeper into this issue, we found out that it isn't really what it appears. YouTube is more like doing some tests at this moment.
The update repository page of YouTube suggests that they are experimenting with the visuals of like and dislike buttons which may affect how the dislike button appears to a user.
Experiment with like/dislike button designs on mobile: With a small group of users, we're testing designs for the like and dislike buttons on video watch pages. Some of these designs won't include a visible like or dislike count.
If you're in the experiment, you can still like or dislike a video to help tune the recommendations you see on YouTube. Creators will still be able to see the exact number of likes and dislikes on their videos in YouTube Studio.
The FAQ section further clears the air. Here's what it says.
Q. If I'm in this experiment, can I opt out?
A. Currently, there's no way to opt out of this experiment.
Q. Are you removing the dislike button?
A. No, we're just experimenting with a few designs that don't show the dislike counts.
Well, this is enough to put a pause button on the rumours doing rounds on the internet about YouTube ripping the dislike button.
At this moment, it is unclear as to how long this experiment is scheduled to last but we hope it doesn't take much longer.
All the functions work properly, it's only the visual count that has been compromised so feel free to hit the dislike button whenever you feel like it.
That said, we will add more developments as and when they are available so stay tuned.
Update 1 (November 06)
06:00 pm (IST): After a long experiment, it seems that YouTube has finally removed the dislike button in the latest update and users are not quite happy with this change, as can be seen from the reports.
Update 2 (November 11)
11:48 am (IST): YouTube has put in place the change where dislikes on videos are now hidden from the public. This has drawn a lot of criticism from viewers. Some even threaten to cancel their subscriptions.
Cancel Youtube premium to protest against hiding dislikes. (Source)
As YouTube is actively butchering its beloved dislike button, let me ask y'all a question: What are some controversial changes that YouTube has successfully reversed? (Source)
That said, the new change might be welcomed by those who post videos on the platform. So feel free to share your opinion on the matter by dropping a comment in the comments section below.
Update 3 (November 12)
03:30 pm (IST): YouTube is still adamant on its decision to remove the dislike counter from videos for the public despite the boatload of criticism. Responding to a user's critique, YouTube support said the following:
While our research showed that removing the public dislike count disincentivized trolls and dislike attacks, we know there's more work to be done to help protect creators from harassment – this is just one of the many things that we're constantly working on. (Source)
Update 4 (November 13)
12:12 pm (IST): Some big-time YouTube creators including the likes of MKBHD and PewDiePie have come out against YouTube's decision to remove the dislike counter from the eyes of the public.
This should hopefully get YouTube to discuss the change further and maybe even rethink the decision.
Update 5 (November 15)
05:05 pm (IST): The co-founder of YouTube — Jawed Karim — tweaked the description of the very first video on Youtube titled 'Me at the zoo' with the following:
When every YouTuber agrees that removing dislikes is a stupid idea, it probably is. Try again, YouTube 🤦‍♂️ (Source)
Note: We have more such stories in our dedicated YouTube Section so be sure to follow them as well.
Update 6 (November 17)
12:15 pm (IST): Ever since the company announced the Dislike count going private, multiple change.org petitions have been started – 1, 2, 3, 4 – wherein the service users are trying to convince the company to reverse the decision and make the count public.
Update 7 (November 18)
05:43 pm (IST): A YouTube creator has also highlighted that it's now difficult for creators to even see dislikes on their own videos and thus makes it hard to know where things can be improved upon.
And also, it's become so difficult to find where dislikes are. Not online, not on the app, not on YouTube Studio. Honestly, I actually liked it as a metric to improve my content.. (Source)
Update 8 (November 19)
04:04 pm (IST): A fresh report has highlighted a nifty extension that is now available which lets users see the dislike counter on videos even though it's been disabled by YouTube. Unfortunately, this extension may not be so useful after December 13 since it uses Google's API to generate the dislike count.
Update 9 (November 20)
01:42 pm (IST): The developer of the extension that lets users get back the dislike counter has posted an update on the site to warn users not to install version 0.0.0.4 due to some issues. Instead, you should install an older or newer version.
We're experiencing temporary issues. Please DO NOT use version 0.0.0.4 If you have it – remove it manually and install any other version (newer or older) (Source)
PiunikaWeb started as purely an investigative tech journalism website with main focus on 'breaking' or 'exclusive' news. In no time, our stories got picked up by the likes of Forbes, Foxnews, Gizmodo, TechCrunch, Engadget, The Verge, Macrumors, and many others. Want to know more about us? Head here.