Entertainment
Latest Wisconsin news, sports, business and entertainment at 1:20 a.m. CST | State News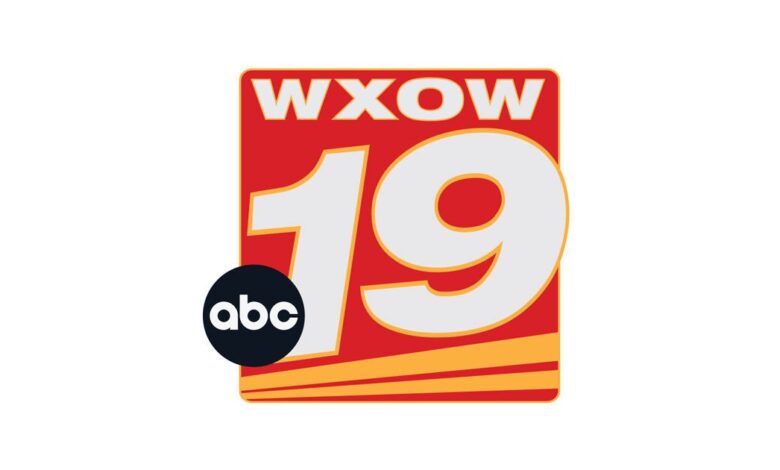 AP-US-KENOSHA-PROTEST-SHOOTINGS
Jury finds Rittenhouse not guilty in Kenosha shootings
KENOSHA, Wis. (AP) — Kyle Rittenhouse has been acquitted of all charges after testifying he acted in self-defense in the deadly Kenosha, Wisconsin, shootings that became a flashpoint in the nation's debate over guns, vigilantism and racial injustice. The jury returned its verdict after close to 3 1/2 days of deliberation. Rittenhouse, 18, could have gotten life in prison if found guilty of the most serious charge against him. He was charged with homicide, attempted homicide and recklessly endangering safety for killing two men and wounding a third with an AR-style semi-automatic rifle. The shootings took place during a night of protests over police violence against Black people in the tumultuous summer of 2020. Rittenhouse is white, as were those he shot. The jury appeared to be overwhelmingly white.
KENOSHA PROTEST-SHOOTINGS-MEDIA
A defining image: Rittenhouse nearly crumbles out of picture
NEW YORK (AP) — Kyle Rittenhouse, fighting back sobs, nearly collapsed out of the television camera's sight as the last of five 'not guilty' verdicts was read in a Wisconsin courtroom. It instantly became the defining image of his murder trial's climactic moment, which became the subject of such passionate debate that major broadcast and cable news networks set aside regular programming to reveal the jury's decision. The verdict Friday didn't end the strong opinions that raced through the media. Rittenhouse's relieved lawyer, Mark Richards, was questioned by reporters after the trial live on television and ended the news conference with the plaintive request: 'Can I go home?'
KENOSHA PROTEST-SHOOTINGS-RACE
Black Americans see biased system in Rittenhouse verdict
CHICAGO (AP) — For many Black Americans, Kyle Rittenhouse's acquittal on all charges by a Wisconsin jury on Friday confirmed their belief in two justice systems: one for white people and another for Black people. Rittenhouse, the two men he killed and the man he wounded are all white, but the case has been linked from the start to issues of race and the criminal justice system. Activists have previously pointed to differences in how police handled Rittenhouse's case and that of Jacob Blake, the Black man who was shot by a white Kenosha police officer in August 2020, sparking protests that became destructive and violent.
KENOSHA PROTEST-SHOOTINGS-EXPLAINER-CHARGES
EXPLAINER: What charges did Kyle Rittenhouse face?
MADISON, Wis. (AP) — Kyle Rittenhouse has been acquitted on all charges in the fatal shooting of two men and wounding of a third during a night of protests in Kenosha, Wisconsin, in August 2020. Among the counts the 18-year-old from nearby Antioch, Illinois, faced were one count of reckless homicide and one count of intentional homicide. He also was charged with one count of attempted intentional homicide. He was acquitted on five counts in total. The judge previously dismissed two other charges. 
KENOSHA PROTEST-SHOOTINGS-EXPLAINER-GUN CHARGE
EXPLAINER: Why did judge drop Rittenhouse gun charge?
MADISON, Wis. (AP) — On the surface, it looked like prosecutors would convict Kyle Rittenhouse on at least one charge in his murder trial — being a minor in possession of a firearm. Rittenhouse was 17 when he shot three people during a protest against police brutality in Kenosha, Wisconsin, last year. No one contested that Rittenhouse was underage with a gun. But defense experts seized on a section of the state's law to argue it was limited to short-barreled shotguns or rifles. Some legal experts say they agree. Judge Bruce Schroeder had rejected their argument before, but had also said the statute was poorly written — and he threw it out just hours before the case went to the jury. 
WOLF HUNT-WISCONSIN
Judge: Wisconsin DNR broke law by not scheduling wolf hunt
MADISON, Wis. (AP) — A Wisconsin judge says the Department of Natural Resources violated the law by not immediately scheduling a wolf hunting season after federal protections were removed in February. In an order Thursday, Jefferson County Judge Bennett Brantmeier said the agency must hold a hunt immediately any time federal protections are lifted during the statutory hunting season, which runs from November through February. The Wisconsin State Journal reports the injunction came in a lawsuit brought by Hunter Nation. However, wolf hunting in Wisconsin remains on hold while a Dane County judge considers a lawsuit filed in August by wildlife advocacy groups 
BUS STABBING
Man fatally stabbed on Greyhound bus in Waukesha County
PEWAUKEE, Wis. (AP) — Authorities say a 31-year-old man has died after being stabbed on a Greyhound bus that had stopped in Waukesha County. Sheriff's officials say deputies arrived at the parking lot next to the Point Burger Bar in Pewaukee about 6 p.m. Thursday and found the man unconscious and suffering from a wound to the neck. Investigators say the victim was attacked on the bus by another man who was taken into custody. Other passengers on the bus attempted to help the victim until first responders arrived. Life-saving measures continued, but the man was pronounced dead at the scene. No motive for the crime was disclosed.
WISCONSIN UNEMPLOYMENT
State unemployment rate goes down due to 'data distortion'
MADISON, Wis. (AP) — Wisconsin's unemployment rate is looking better, if only on paper. A revised report to update a "data distortion" discovered by the U.S. Bureau of Labor Statistics in Michigan dropped Wisconsin's unemployment rate for September by half a percentage point to 3.4%. It had been stuck at 3.9% for several months. The DWD reported the unemployment rate for October at 3.2%, the lowest the state has seen since before the COVID-19 pandemic hit in early 2020. State Department of Workforce Development officials say the unemployment drop over the last two months is a result of adjusted data and cannot be attributed to any one economic event. That includes the end of enhanced federal unemployment benefits in early September.
Copyright 2021 The Associated Press. All rights reserved. This material may not be published, broadcast, rewritten or redistributed.