World News
Senate confirms Biden's ambassador to NATO after Hawley lifts hold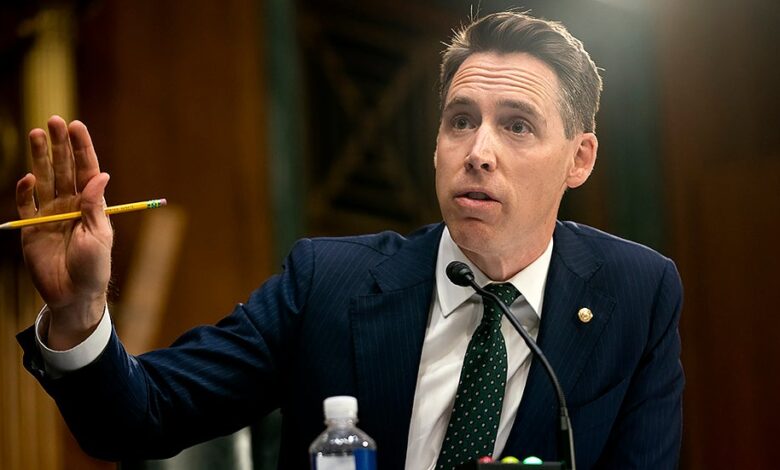 The Senate on Thursday confirmed Julianne Smith to be President BidenJoe BidenFlorida Republicans vote to limit vaccine mandates Bill honoring 13 service members killed in Afghanistan heads to Biden's desk Overnight Defense & National Security — Presented by Boeing — Pentagon vows more airstrike transparency MORE's ambassador to NATO after Sen. Josh Hawley
Joshua (Josh) David HawleyRubio vows to slow-walk Biden's China, Spain ambassador nominees One congressional committee is rejecting partisanship to protect state votes GOP digs in on blocking Biden diplomatic picks MORE (R-Mo.) agreed to lift a "hold" on Smith's nomination.
Smith's confirmation occurred by voice vote with no objections and was introduced on the Senate Floor by Sen. Jeanne Shaheen
Cynthia (Jeanne) Jeanne ShaheenBiden, top officials spread out to promote infrastructure package GOP digs in on blocking Biden diplomatic picks Blinken promises to 'get to the bottom' of 'Havana syndrome' MORE (D-N.H.). 
The position of NATO ambassador is viewed as a critical security bulwark in the face of increasing threats from Russia against the U.S. and Europe.
The confirmation vote proceeded quickly after Hawley lifted the hold, a delay tactic being employed by a number of Republican senators in an effort to voice objections over Biden's policies but one that's drawing intense criticism from Democrats who say it threatens national security. 
"A small group of my Republican colleagues have allowed partisan brinkmanship to pervade a critical aspect of our national security," Shaheen said.
She called it "absolutely critical" that Smith assume her duties as the U.S. envoy to NATO at a time when the alliance is facing increasing threats from Russia in an effort to destabilize the region. Those include amassing troops on Ukraine's border, threats over energy delivery to Europe, and the Kremlin's support of Belarusian President Alexander Lukashenko, who has sent a flood of migrants from the Middle East to the border with Poland in opposition to European sanctions.
"Clearly, the more equipped NATO is to help deal with those challenges, the better. And if we're going to participate with NATO, we need to have an ambassador on the ground, it should have happened several months ago when she was nominated," Shaheen said.   
Smith's nomination was announced in June and she was reported out favorably by the Senate Foreign Relations Committee in September.  
Hawley on Thursday said he lifted a hold on her nomination after receiving a commitment that Smith would push NATO allies to increase their defense spending. 
The Missouri senator has holds on at least four other State Department nominees and a nominee with the Department of Defense in what he says is an effort to pressure some of Biden's cabinet officials to resign over the U.S. pullout of Afghanistan. 
Sen. Ted Cruz
Rafael (Ted) Edward CruzO'Rourke raises M in first 24 hours of Texas governor campaign Unsubscribe! The tyranny of political fundraising emails Rubio vows to slow-walk Biden's China, Spain ambassador nominees MORE (R-Texas) has maintained a blanket hold on State Department nominees in opposition to the Biden administration's policies towards a Russian natural gas pipeline, although he has lifted the holds in specific circumstances.
Shaheen urged her Republican colleagues to lift the holds on Thursday, saying there are 58 State Department nominees waiting confirmation. 
"I would like to think that my colleagues who have put these holds on our nominees aren't doing it in an effort to undermine America's security, and to undermine this administration and protecting the United States, but clearly, that's the impact of what they are doing," she said.