Entertainment
Update on the latest news, sports, business and entertainment at 6:20 p.m. EST | Minnesota News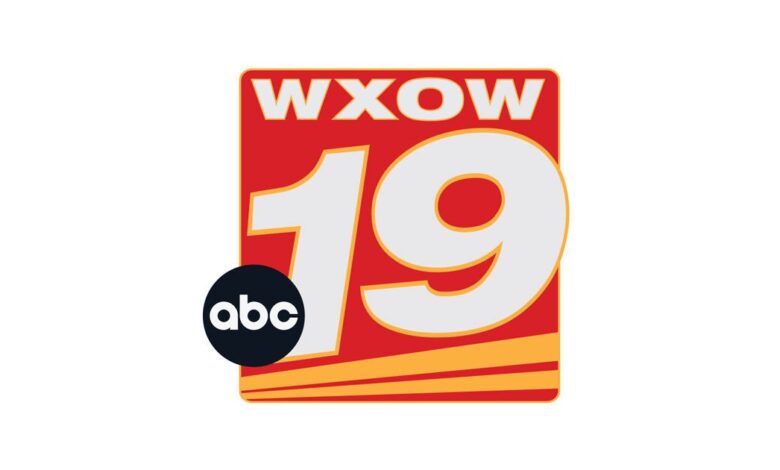 VIRUS OUTBREAK
Cases surge in new COVID hot spots of Michigan, Minnesota
Hospitals in Michigan and Minnesota are reporting a wave of COVID-19 patients not seen in months. Beds are filling with unvaccinated people, and health care providers are warning that staff are being worn down by yet another surge. Michigan had slightly more than 3,000 COVID-19 patients in hospitals this week for the first time since spring. Nearly all hospital beds were occupied in Minnesota. Meanwhile, some states are ignoring federal guidance and expanding boosters. Arkansas this week joined California, Colorado and New Mexico in offering them to anyone 18 or older. Michigan has the country's highest seven-day COVID-19 case rate at 503 per 100,000 people.
KENOSHA PROTESTS-SHOOTINGS
Jury begins deliberating at Kyle Rittenhouse murder trial
KENOSHA, Wis. (AP) — The jury has begun deliberating at Kyle Rittenhouse's murder trial after two weeks of testimony in which they were given starkly different portrayals of his actions the night he shot three men on the streets of Kenosha. Prosecutors say Rittenhouse was a "wannabe soldier" who provoked a confrontation, while the defense says he feared for his life and acted in self-defense after being ambushed by a "crazy person." Eighteen jurors have been hearing the case; the 12 who will decide Rittenhouse's fate and the six who were designated alternates were determined by a drawing from a raffle drum. Rittenhouse, then 17, shot two men to death and wounded a third during a tumultuous night of protests against racial injustice in the summer of 2020.
RACIAL INJUSTICE-ELIJAH MCCLAIN
Police reforms spurred by Elijah McClain's death advance
AURORA, Colo. (AP) — A suburban Denver police department whose officers were indicted in the death of Elijah McClain will revamp its use-of-force policies and launch new training programs in an effort to combat bias. It is part of an agreement announced Tuesday following an investigation that found a pattern of racially-biased policing and excessive force. The probe was launched amid outrage over the death of McClain, a Black man who who was put into a chokehold by police and injected by paramedics with ketamine in 2019. The deal has been signed off on by Colorado's attorney general and city officials but still hinges on approval by city council.  
BIDEN
Biden touts infrastructure bill at snowy, rusty bridge in NH
WOODSTOCK, N.H. (AP) — Fighting sagging poll ratings, President Joe Biden has set out on a national tour to persuade everyday Americans of the benefits of his big, just-signed infrastructure plan. First stop: a snowy, rusted bridge in New Hampshire, a state that gave him no love in last year's presidential primaries. He returned on Tuesday as president, eager to talk up the infrastructure deal and what all that money can do for Americans. Biden is down in the polls and he hopes to use the successful deal to shift the political winds in his direction. The president signed the infrastructure bill into law on Monday at a splashy bipartisan ceremony on the White House lawn.
CONGRESS-GOSAR
AP source: House to vote on censuring Gosar over video
WASHINGTON (AP) — Republican Rep. Paul Gosar of Arizona is facing censure in the House over a violent video he posted online. The House will vote Wednesday on a resolution that would censure Gosar for tweeting an animated video that depicted him striking Rep. Alexandria Ocasio-Cortez of New York with a sword. That's according to a person familiar with the planning who was not authorized to discuss it publicly. The person also says the House will be voting on removing Gosar from one of his committee assignments. Gosar says the video was "a symbolic portrayal of a fight over immigration policy." Democratic lawmakers called the video "beyond the pale." 
AP-FINANCIAL-MARKETS
Stocks rise on Wall Street after retail sales post big gain
Stocks closed higher on Wall Street Tuesday as investors reviewed solid earnings reports from retailers and an encouraging update on consumer spending. The S&P 500 rose 0.4%. The Dow Jones Industrial Average rose 0.2%, and the Nasdaq rose 0.8%. Home Depot rose 5.7% after the home improvement retailer reported surging sales and solid profits last quarter amid a hot housing market. New data also showed Americans sharply increased their spending last month. Technology and health care companies also rose. Communications companies lagged the market. The yield on the 10-year Treasury note rose to 1.64%.
AP-US-MED-VIRUS-OUTBREAK-BOOSTER-SHOTS
Boosters for all adults in US closer with panel meeting set
NEW YORK (AP) — An influential U.S. advisory panel will discuss expanding eligibility for COVID-19 vaccine booster shots to all adults Friday, a move that could make the shots available as early as this weekend. The panel advises the Centers for Disease Control and Prevention in setting vaccination recommendations for U.S. doctors and the general public. Some cities and states already allow all adults to get boosters of Pfizer's vaccine, but it is not yet official U.S. policy. 
VIRUS OUTBREAK-NATIONS CAPITAL
DC to drop most indoor mask requirements next week
WASHINGTON (AP) — The District of Columbia will lift its indoor mask requirement starting next week, as local COVID infection cases continue to trend downward. Starting Monday, Nov. 22, masks will no longer be required in many indoor spaces. A statement from the city Health Department announced that masks will still be required in certain settings, including schools, libraries, public transportation, ride-share vehicles and group-living facilities like nursing homes, dorms and jails. Private businesses will still be able to require customers to wear masks. The nation's capital originally lifted its indoor mask requirement for fully vaccinated individuals in May, but reinstated it in late July as cases began to rise again.
AP-US-MED-VIRUS-OUTBREAK-COVID-PILL-PFIZER
Pfizer asks US officials to OK promising COVID-19 pill
WASHINGTON (AP) — Pfizer is seeking U.S. authorization of its experimental COVID-19 treatment pill. The filing Tuesday sets the stage for a likely launch of a promising treatment that can be taken at home. Pfizer's pill has been shown to significantly cut the rate of hospitalizations and deaths among people with coronavirus infections. The Food and Drug Administration will scrutinize company data on the safety and effectiveness of the pill before making a decision. The FDA is already reviewing a competing drug from Merck. Several smaller drugmakers are also expected to seek authorization for their own antiviral pills in coming months.
AP-US-UNITE-THE-RIGHT-RALLY-TRIAL
Attorney: Charlottesville organizer sought to mislead police
CHARLOTTESVILLE, Va. (AP) — Messages presented in a federal court Monday appear to show an organizer of the deadly Unite the Right rally in Charlottesville instructing supporters to mislead law enforcement about the potential size of the 2017 protest. The Washington Post reports that Jason Kessler is one of two dozen defendants testifying in a federal civil trial to determine whether they engaged in a conspiracy to commit racially motivated violence. The weekend turned deadly when a self-avowed Hitler admirer rammed his car into a crowd of counterprotesters, killing one and injuring dozens. Lawyers for the plaintiffs showed jurors leaked messages that appear to show organizers and their followers planning violence.
Copyright 2021 The Associated Press. All rights reserved. This material may not be published, broadcast, rewritten or redistributed.