Entertainment
Update on the latest news, sports, business and entertainment at 12:20 a.m. EST | Minnesota News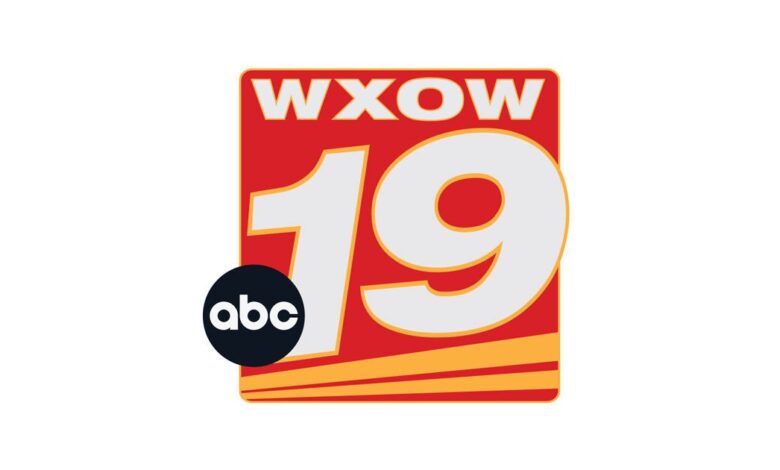 KENOSHA PROTEST-SHOOTINGS
Rittenhouse jurors to return for Day 2 of deliberations
KENOSHA, Wis. (AP) — Jurors weighing charges against Kyle Rittenhouse will return Wednesday for a second day of deliberations in his murder trial. Jurors met for a full day Tuesday with no quick verdict after two weeks of testimony in which they were given starkly different portrayals of his actions the night he shot three men on the streets of Kenosha. Prosecutors say Rittenhouse was a "wannabe soldier" who provoked a confrontation, while the defense says he feared for his life and acted in self-defense after being ambushed by a "crazy person." Rittenhouse, then 17, shot two men to death and wounded a third during a tumultuous night of protests against racial injustice in the summer of 2020.
VIRUS OUTBREAK
Cases surge in new COVID hot spots of Michigan, Minnesota
Hospitals in Michigan and Minnesota are reporting a wave of COVID-19 patients not seen in months. Beds are filling with unvaccinated people, and health care providers are warning that staff are being worn down by yet another surge. Michigan had slightly more than 3,000 COVID-19 patients in hospitals this week for the first time since spring. Nearly all hospital beds were occupied in Minnesota. Meanwhile, some states are ignoring federal guidance and expanding boosters. Arkansas this week joined California, Colorado and New Mexico in offering them to anyone 18 or older. Michigan has the country's highest seven-day COVID-19 case rate at 503 per 100,000 people.
AP-US-CALIFORNIA-OVERLOADED-PORTS
Biden plan to run LA port 24/7 to break backlog falls short
LOS ANGELES (AP) — President Joe Biden last month announced a deal to operate the Port of Los Angeles around the clock to break a massive backlog of cargo that's driving up prices for consumers. But it hasn't happened yet. Port of Los Angeles Executive Director Gene Seroka said Tuesday the facility has "24/7 capability," but a shortage of truck drivers and nighttime warehouse workers pose problems, along with getting importers to embrace the expanded hours. U.S. Transportation Secretary Pete Buttigieg said going to 24 hours is not just "flipping the switch."  But the backlog is thinning. Seroka said cargo sitting nine days or longer is down 29% since October.     
AP-ML-SYRIA-ISRAEL
Syria reports Israel attack south of Damascus, no casualties
DAMASCUS, Syria (AP) — Syria's state-run media says Israel has carried out an attack on the country's south with two missiles targeting an empty house and causing no casualties. The state-run news agency SANA says the missiles came from the Israeli-occupied Golan Heights and aimed at the building south of the capital Damascus early Wednesday. It says Syria's defense systems intercepted one of the incoming missiles. The agency says the attack caused no losses.  SANA says Wednesday's raid occurred shortly after midnight. Israel has staged hundreds of strikes on targets inside government-controlled Syria over the years but rarely acknowledges or discusses such operations.
AP-FINANCIAL MARKETS
Asian shares slip despite Wall St gains after Biden-Xi talks
TOKYO (AP) — Asian shares are slipping despite stocks closing higher on Wall Street, as investors review solid U.S. earnings reports from retailers and an encouraging update on consumer spending. Benchmarks in Japan, South Korea, Australia and China fell in early trading. Virtual talks between U.S. President Joe Biden and Chinese President Xi Jinping appeared to signal a step in the right direction, but failed to produce any major announcements. The S&P 500, the Dow Jones Industrial Average and the Nasdaq rose. The Commerce Department said retail sales rose 1.7% in October. That's the biggest gain since March and up from 0.8% in the previous month.
VIRUS OUTBREAK-FRAUD
Fugitive COVID loan scammers sentenced to federal prison
LOS ANGELES (AP) — A Los Angeles couple who were convicted of trying to steal $20 million in COVID-19 relief funds have been sentenced to federal prison, although they remain fugitives. A judge on Monday sentenced Richard Ayvazyan to 17 years and his wife, Marietta Terabelian, got six years. Prosecutors say they and others used dozens of phony or stolen identities to submit applications for federal COVID-19 relief funds that were intended to help struggling businesses during the pandemic. Instead, authorities say they received millions that were spent on luxury items, including gold, luxury goods and down payments on homes.
BIDEN
Biden touts infrastructure bill at snowy, rusty bridge in NH
WOODSTOCK, N.H. (AP) — Fighting sagging poll ratings, President Joe Biden has set out on a national tour to persuade everyday Americans of the benefits of his big, just-signed infrastructure plan. First stop: a snowy, rusted bridge in New Hampshire, a state that gave him no love in last year's presidential primaries. He returned on Tuesday as president, eager to talk up the infrastructure deal and what all that money can do for Americans. Biden is down in the polls and he hopes to use the successful deal to shift the political winds in his direction. The president signed the infrastructure bill into law on Monday at a splashy bipartisan ceremony on the White House lawn.
UNITED NATIONS-SCHOOL MEALS
Coalition launched to provide school lunches to global needy
UNITED NATIONS (AP) — Over 60 governments and 50 U.N. agencies and organizations have joined forces to press for restoration of school lunches to all 388 million primary school children who were receiving lunch before the COVID-19 pandemic. They also will push for school meals to be started for the 73 million vulnerable youngsters who weren't getting them before the coronavirus struck in early 2020. Led by France and Finland, the School Meals Coalition was officially launched at a U.N. event Tuesday with a longer-term goal of ensuring that every needy child in the world gets a nutritious school meal by 2030.
CONGRESS-GOSAR
House to vote on censuring Gosar over video
WASHINGTON (AP) — Republican Rep. Paul Gosar of Arizona is facing censure in the House over a violent video he posted online. The House will vote Wednesday on a resolution that would censure Gosar for tweeting an animated video that depicted him striking Rep. Alexandria Ocasio-Cortez of New York with a sword. Lawmakers teed up the censure resolution during a committee hearing Tuesday evening, with Republicans arguing that the matter should have been referred to the House Ethics Committee or handled by the GOP conference. Gosar says the video was "a symbolic portrayal of a fight over immigration policy." Democratic lawmakers called the video "beyond the pale." 
AP-US-MED-VIRUS-OUTBREAK-BOOSTER-SHOTS
Boosters for all adults in US closer with panel meeting set
NEW YORK (AP) — An influential U.S. advisory panel will discuss expanding eligibility for COVID-19 vaccine booster shots to all adults Friday, a move that could make the shots available as early as this weekend. The panel advises the Centers for Disease Control and Prevention in setting vaccination recommendations for U.S. doctors and the general public. Some cities and states already allow all adults to get boosters of Pfizer's vaccine, but it is not yet official U.S. policy. 
Copyright 2021 The Associated Press. All rights reserved. This material may not be published, broadcast, rewritten or redistributed.