World News
Ministers approve bill setting term limits for prime ministers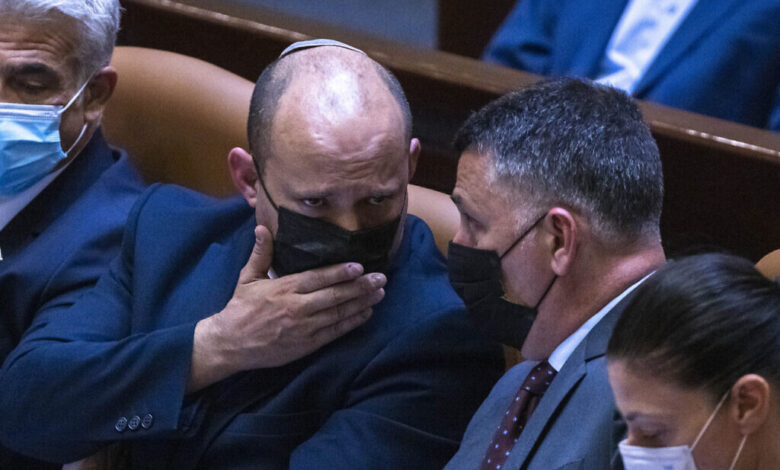 Ministers on Sunday backed a bill setting term limits for the position of prime minister, barring a premier from serving for more than eight years.
The proposal must now clear three Knesset plenum readings before becoming law.
The proposed amendment to Israel's semi-constitutional Basic Laws would force a prime minister to step down after eight consecutive years in power, requiring the formation of a new government, though not necessarily new elections.
During Sunday's Ministerial Committee for Legislation meeting, an additional clause was approved as part of the bill, barring a person from being premier even if they have served two non-consecutive terms as prime minister, if no more than three years separate the tenures.
If the gap between the tenures is more than three years, the eight-year counter is reset, according to the proposed bill.
Justice Minister Gideon Sa'ar, the bill's sponsor, hailed the vote in a Facebook post: "Term limits (instead of an unlimited term) are an important principle at the foundation of the perception that the government works for the wellbeing of the citizens instead of itself and its survival."
The proposed bill would not be applied retroactively, and therefore would not prevent Opposition Leader Benjamin Netanyahu from running again for office. Cumulatively, Netanyahu has previously been prime minister for 15 years, 12 of them consecutively since 2009. He is currently on trial in three corruption cases, though he denies any wrongdoing.
Netanyahu slammed the bill following its ministerial backing on Sunday. "Parliamentary democracies don't limit the terms of prime ministers but leave the public to choose in free elections who will continue to lead it," his Likud party said in a statement.
"The attempt by those who do not pass the electoral threshold to limit the public's choice as to who will lead it is patently anti-democratic," the party added, referring to recent polls showing that were elections held now, Sa'ar's New Hope party would receive less than 3.5 percent of the vote and thus fail to enter Knesset.
Setting term limits with the aim of curtailing Netanyahu's political career was a key element in negotiations to form the current coalition government.
Sa'ar insists that the bill is not aimed personally at Netanyahu, though he is also working on legislation that would rule out as a potential premier anyone indicted for a crime that comes with a minimum three-year sentence and moral turpitude. Earlier on Sunday, ahead of the ministerial vote Sa'ar said he was working to persuade Bennett to support such legislation.
Such a law would apply to Netanyahu and would keep him out of the prime minister's seat. That proposal was said to be backed by the Yesh Atid and Yisrael Beytenu parties, along with Sa'ar's New Hope party.
The proposed law, if approved, would take effect after the next elections, when a new Knesset is sworn in.
A separate bill limiting the terms of mayors would also be advanced later, Sa'ar tweeted on Thursday. It too would limit them to two terms, but allow a third term if they receive more than 50% of the vote.