Tech
Google Pixel 6 & 6 Pro new updates, bugs, issues, problems tracker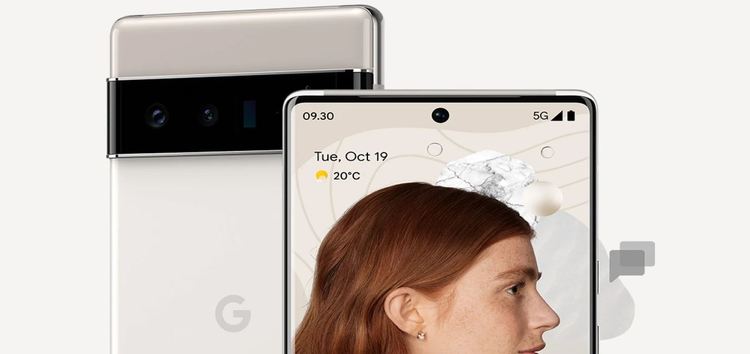 The Pixel 6 lineup is one of the most exciting and powerful Google has had to offer in recent years. Unlike the previous generation of Pixel devices, this year's devices are powered by an in-house developed SoC known as Tensor.
While it is still unclear which components come from Google itself, the new Titan M2 security chip and the TPU for AI operations are definitely designed by the tech giant.
This is accompanied by a fresh visual design that makes the Pixel devices more attractive. The Pixel 6 features a 6.4-inch 90Hz display whereas its bigger cousin, the Pixel 6 Pro sports a 6.7-inch 120Hz display that is sure to turn heads.
According to Google, the in-house developed Tensor SoC is 80% faster compared to the CPU on the Pixel 5 whereas the GPU will provide a whopping 370% increase in performance.
The addition of the in-house SoC also means that Google can optimize the CPU better just like Apple did on the iPhone. Also, it looks like Google is trying to distinguish the Pixel 6 Pro from the Pixel 6, with the former no longer just a larger screen variant of the Pixel 6.
Apart from the price difference, the Pixel 6 Pro sports more RAM and an additional 48MP telephoto lens. Moreover, the Pixel 6 Pro storage options go up to 512GB compared to the Pixel 6's 256GB.
The Mountain-View-based tech giant also made it clear that the Pixel 6 and Pixel 6 Pro won't be coming to India because of 'global demand supply issues.'
We want to remind you that neither the Pixel 4 and the Pixel 5 made it to the Indian smartphone market either. Google recently started pre-orders for the device on the Google Store, which was plagued by a number of issues ranging from shipping time delays to the Store crashing altogether.
Many also said that they were unable to make the purchase even though they had the device in their cart.
Pixel 6 series software updates
The Pixel 6 series will ship with Android 12 out of the box. With all that in mind, we will be tracking all the software updates, including security patches and bug fixes, coming to the Pixel 6 series in this section.
Known bugs, issues, and problems
Like every Pixel series smartphone, this year's lineup might also have some software or hardware issues. We will be keeping an eye out for bugs and issues with the Pixel 6 lineup and regularly updating this tracker so you don't have to.