World News
Doctor sees 'beginning of a wave' as winter looms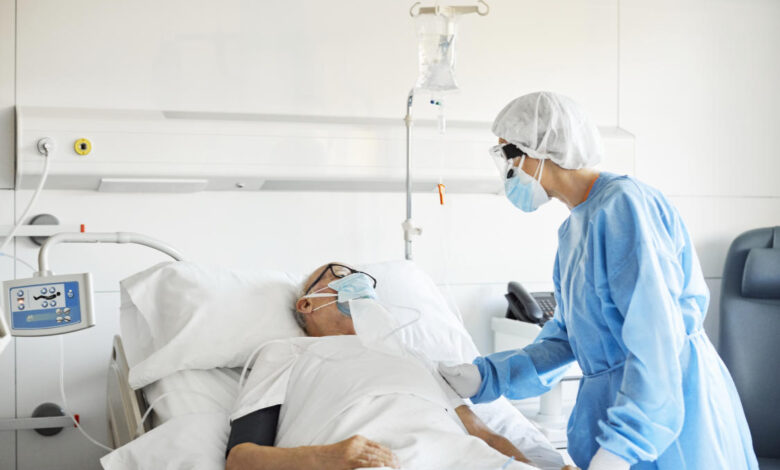 COVID-19 cases are rising in a number of U.S. states ahead of the holiday season, and it's prompting warnings of a coming winter wave, as health care officials point to rising cases in Europe as a sign of what's to come in the United States.
"Sadly, I do think that we're at the beginning of a wave," said Dr. Taison Bell, assistant professor of medicine in the divisions of Infectious Diseases and International Health and Pulmonary and Critical Care Medicine at University of Virginia, on Yahoo Finance Live. "Unfortunately what we're seeing are cases rising in Europe, driven by areas that are unvaccinated. We tend to run behind them by a few weeks."
Europe accounted for more than 60% of new COVID-19 cases reported worldwide during the first week of November, totaling 1.95 million, according to data from the World Health Organization, while the U.S. made up nearly a quarter of the infections.
Northeast, Midwest and Western states account for the majority of the jump in COVID-19 cases in the U.S. as more people gather inside due to colder temperatures. Cases in Vermont, Minnesota and New Hampshire, for example, are up more than 50% in the past two weeks. Colorado, which has seen cases climb about 30% in the past 14 days, is reporting an influx of COVID-19 hospitalizations, prompting Colorado Governor Jared Polis to activate the state's Crisis Standards of Care plan to help hospital systems address staffing issues and manage patients.
"This is not where we wanted to be going into the winter," Bell added. "The problem is in these areas last year that had surges in the Midwest and Mountain West, cases started to go down because a lot of people started to develop natural immunity, which is not as good as getting vaccinated and wanes over time."
Nearly 80% of the more than 1,400 patients currently hospitalized with COVID-19 in Colorado are unvaccinated, according to data presented by state epidemiologist Dr. Rachel Herlihy, who cautioned hospitalizations could surge through the holidays to record levels by Jan. 1.
But health officials say there's an important distinction to make between last year and this year — and that's access to vaccines. Vaccinations have proven to be highly effective at preventing hospitalization and death, so higher COVID-19 cases counts won't necessarily result in a record number of hospitalizations in areas with high vaccination rates.
"The thing about this year compared to last year is that we have ready access to vaccines, so there's going to be a highly regional component to this," Bell said. "In households that are highly vaccinated, Christmas could potentially look very different — less restrictions because people are safe and protected. Areas with low levels of vaccination, I think we're still going to have problems with surges in hospitals."
Seana Smith anchors Yahoo Finance Live's 3-5 p.m. ET program. Follow her on Twitter @SeanaNSmith
Follow Yahoo Finance on Twitter, Facebook, Instagram, Flipboard, LinkedIn, YouTube, and reddit