Entertainment
Latest Iowa news, sports, business and entertainment at 11:20 a.m. CST | State News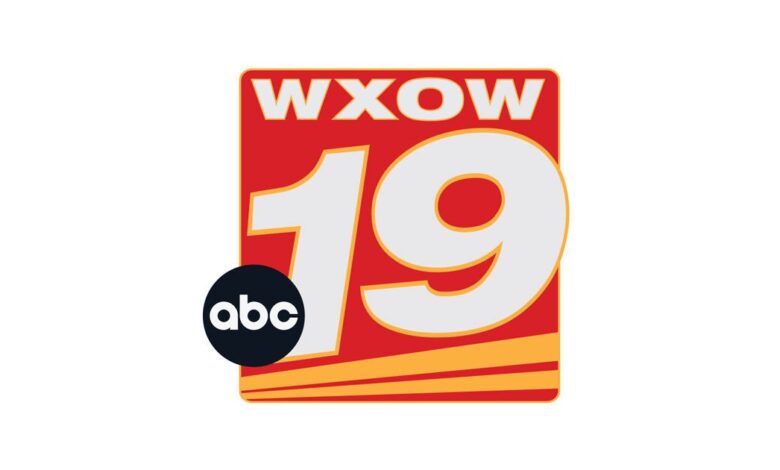 AP-US-JACKPOT-RIGGING-SCANDAL
Imprisoned lottery computer tech seeks to overturn sentence
DES MOINES, Iowa (AP) — A man who is serving a 25-year prison sentence for rigging computers to win lottery jackpots for himself, friends and family is suing Iowa, claiming he was pressured four years ago to plead guilty to crimes he did not commit. Eddie Tipton filed documents starting the lawsuit from prison in January 2020. He wants the court to halt all restitution he's been ordered to pay until a trial is held. A lawyer from the Iowa attorney general's office asked a judge to dismiss Tipton's lawsuit as frivolous. Tipton in 2017 accepted a plea agreement and was ordered to repay $2 million in ill-gotten winnings from lotteries in Colorado, Wisconsin, Kansas and Oklahoma.
IOWA TROOPER-FORCE
Ex-Iowa trooper facing federal charge over 2017 traffic stop
IOWA CITY, Iowa (AP) — A former Iowa State Patrol officer with a history of excessive force allegations has been indicted on a federal charge over a 2017 traffic stop that was captured on video and during which a motorcyclist was injured. A federal grand jury charged Robert James Smith last week with violating the motorcyclist's civil rights by using unreasonable force during the Sept. 25, 2017, stop near West Liberty, which is southeast of Iowa City. The indictment notes that the victim suffered "bodily injury" during the encounter, which means the charge could carry a maximum of 10 years in prison. Smith due in court Nov. 16. He didn't immediately respond to phone messages and court records don't show if he has an attorney.
REDISTRICTING-IOWA-MILLER-MEEKS
Miller-Meeks will run in SE Iowa district, avoid facing Axne
DES MOINES, Iowa (AP) — Republican Rep. Mariannette Miller-Meeks says she will seek reelection in a new Iowa congressional district next year, avoiding a head-to-head run against Democratic Rep. Cindy Axne. The two congresswomen were drawn into the same district through the once-a-decade redistricting process. The new electoral maps drawn up by the Republican-led Legislature and approved by the Republican governor moved Miller-Meeks' home county of Wapello into the 3rd District and it renumbered her previous 2nd District as the 1st District. Miller-Meeks did not commit to moving into the new district, saying her physical location is less important than who she is serving.
HOUSE DEMOCRATS-SELLING INFRASTRUCTURE
Democrats sell infrastructure bill, push for Biden backup
STILWELL, Kan. (AP) — Congressional Democrats who are facing potentially tough reelection fights next year are crowing about long-neglected public works projects set to spring to life thanks to the new infrastructure package. It's part of an attempt by President Joe Biden's party to leave behind months of infighting between more progressive lawmakers and moderates from swing districts. The party also wants to see lawmakers unite around a shovel-ready approach to kicking the post-coronavirus pandemic economy into high gear. And some want to see Biden do more to sell Americans on the legislative achievement. Biden traveled to the Port of Baltimore on Wednesday to tout the more than $1 trillion plan.
MOVING CEMETERY
Plans to relocate Iowa cemetery scrapped; new site planned
SERGEANT BLUFF, Iowa (AP) — Plans to relocate an Iowa cemetery that is surrounded by a brickmaker's industrial complex have been scrapped. Established in 1854, the Woodbury Township Cemetery in Sergeant Bluff has reached its capacity of 1,200 graves, and there's nowhere to expand. In August, Brickworks North America had offered a 10-acre site for a new cemetery with space for 5,600 graves. The Sioux City Journal reports that the company also offered to pay to develop the new cemetery and move the graves. But it was more costly than originally thought and some families didn't want the graves moved. Instead, Brickworks and the city agreed to a land exchange in which the company will give the 10-acre site to the city for a new cemetery and the city will give the brickmaker a road. 
TEEN SHOT
Teen dies after weekend shooting near Des Moines park
DES MOINES, Iowa (AP) — A 15-year-old boy has died after being shot near a park just north of downtown Des Moines.. Officers were called Sunday morning to a shooting near Evelyn K. Davis Park and found someone performing CPR on a teenager. Officers and medics continued life-saving efforts and the teen was taken to a hospital. Police said Tuesday he had died. Police said the boy was a Des Moines resident but haven't identified him. Investigators haven't charged anyone in the death.
Copyright 2021 The Associated Press. All rights reserved. This material may not be published, broadcast, rewritten or redistributed.