Business
Dow Jones Futures: Market Rally Pauses As Tesla Dives; Upstart Leads 8 IPO Movers Late With Rivian On Tap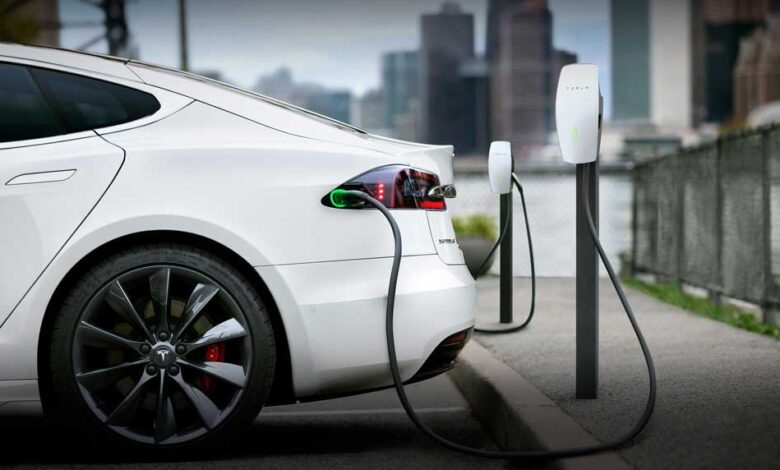 Dow Jones futures fell slightly late Tuesday, along with S&P 500 futures and Nasdaq futures, as Upstart Holdings (UPST) and COIN stock headlined key earnings overnight. The stock market rally fell modestly as Tesla (TSLA) fell solidly again with the Rivian IPO on tap.



X




UPST stock, Coinbase (COIN), FuboTV (FUBO), DoorDash (DASH), Toast (TOST), Unity Software (U), Doximity (DOCS), Global-e Online (GLBE) and Tesla EV rival Nio (NIO).
UPST stock, DoorDash, FuboTV and Unity Software came public in late 2020, while COIN stock, Doximity, Global-e Online debuted this year.
Nio stock, no longer a "new IPO," began trading just over three years ago.
Most of these stocks have had been big winners, or at least have had strong runs over the past year. But many were big losers overnight, not a great sign for the market rally. Upstart earnings and guidance were strong, but UPST stock plunged 20% after trading at key levels in recent days. COIN stock tumbled 10% as Coinbase earnings missed as crypto trading fell more than expected. Unity stock and DOCS also sold off hard following mixed results. TOST stock fell solidly while FUBO stock and Global-e did too.
DASH stock, however, soared more than 20%. That signals a move back above its 50-day line and more for DoorDash stock.
Nio stock fell slightly after the China EV startup topped views but gave weak guidance.
Several more 2021 IPOs report on Wednesday, including Olaplex (OLPX), Applovin (APP), Monday.com (MNDY), Taskus (TASK) Dutch Bros (BROS) and Affirm Holdings (AFRM).
Rivian IPO
Capping the big week for new issues, the Rivian IPO will likely price Wednesday night, selling 135 million shares. Late Friday, the Amazon- and Ford-backed EV startup raised its expected RIVN IPO price range to $72-$74 a share from $57-$62. At the high end, RIVN stock would have an initial $65 billion valuation.
Rivian began limited deliveries of its R1T electric pickup in September, beating General Motors (GM), Ford (F) and Tesla to market. It'll launch the large SUV RS1 by year-end. But much of its production focus will be on Amazon.com (AMZN), which has ordered 100,000 Rivian electric vans.
The Rivian IPO comes with Tesla stock pulling back, but after skyrocketing in recent weeks.
---
Why This IBD Tool Simplifies The Search For Top Stocks
---
Tesla Stock
TSLA stock tumbled 12% to 1,023.50 on Tuesday, following Monday's 4.8% drop as CEO Elon Musk signaled that he would sell 10% of his Tesla stock stake. Late Monday, the company disclosed that Kimball Musk, Elon's brother, sold $109 million worth of TSLA stock on Nov. 5.
But the EV giant has rallied for 11 straight weeks. Tesla stock is just below its 21-day line. It's still well above a 900.50 cup-base buy point, according to MarketSmith analysis, but has given up the bulk of those gains.
Investors who bought at the 900.50 buy point have a decision to make on whether to take some TSLA profits — if they haven't already locked in some gains. Earlier Tesla stock investors have a lot more leeway.
Tesla and OLPX stock are on IBD Leaderboard. Tesla, Affirm, Dutch Bros, Unity and UPST stock are on the IBD 50.
The video embedded in this article analyzed the market rally action as well as Tesla, MP Materials (MP) and Dutch Bros stock.
Dow Jones Futures Today
Dow Jones futures fell 0.1% vs. fair value. S&P 500 futures dipped 0.1% and Nasdaq 100 futures declined 0.15%.
Remember that overnight action in Dow futures and elsewhere doesn't necessarily translate into actual trading in the next regular stock market session.
---
Join IBD experts as they analyze actionable stocks in the stock market rally on IBD Live
---
Stock Market Rally
The stock market rally finally had a down day but didn't give up much ground. The Dow Jones Industrial Average fell 0.3% in Tuesday's stock market trading. The S&P 500 index lost 0.35% and the Nasdaq composite declined 0.6%, with TSLA stock and PayPal (PYPL) weighing on both. The small-cap Russell 2000 dipped 0.6%.
The 10-year Treasury yield fell 6.5 basis points to 1.32%, the lowest in several weeks.
Among the best ETFs, the Innovator IBD 50 ETF (FFTY) retreated 0.8%, while the Innovator IBD Breakout Opportunities ETF (BOUT) off 0.2%. The iShares Expanded Tech-Software Sector ETF (IGV) added 0.4%, with many software leaders delivering strong gains Tuesday. The VanEck Vectors Semiconductor ETF (SMH) edged up 0.1%.
SPDR S&P Metals & Mining ETF (XME) gave up 0.75%and Global X U.S. Infrastructure Development ETF (PAVE) dipped 0.3% after Monday's infrastructure-fueled gains. U.S. Global Jets ETF (JETS) descended 0.5%. SPDR S&P Homebuilders ETF (XHB) popped 1.9%. The Energy Select SPDR ETF (XLE) rose 0.4% and the Financial Select SPDR ETF (XLF) sank 0.55%.
Reflecting more-speculative story stocks, ARK Innovation ETF (ARKK) retreated 2.3% and ARK Genomics ETF (ARKG) lost 2.5%. Tesla stock is still the top holding across ARK Invest's ETFs. Several ARK ETFs own COIN stock.
---
Five Best Chinese Stocks To Watch Now
---
Market Rally Analysis
After rising nearly 2,000 points from the early October low, the Nasdaq dipped 95.82 points on Tuesday, ending an 11-day win streak. The action on the stock market rally was perfectly normal and healthy. The Nasdaq is now 5.3% above its 50-day line while the Nasdaq 100 is 5.6% above that level. Both had been above the 6% mark, signaling they are extended.
Yes, a few leaders, notably Tesla stock, pulled back quite a bit. But in the context of huge moves over the past several weeks and months, the charts don't look seriously damaged.
Ideally, the stock market rally would pause or pull back modestly for a few days or even weeks, letting the moving averages catch up and giving leaders a chance to offer new buying opportunities. If the Nasdaq quickly rebounded, it would be extended almost immediately.
The sell-off in UPST stock, COIN stock and more is worrisome. IPOs have been big winners since the coronavirus crash, putting the "new" in CAN SLIM. If Upstart, Unity stock and more run into trouble, it would be a bad sign for leading stocks and the market rally.
But, it's just one overnight session for a handful of IPOs. UPST stock, et al. could rebound in Wednesday's session or in the coming days. Or maybe these specific IPOs are due for a breather, but new issues and growth stocks in general still march higher.
---
Time The Market With IBD's ETF Market Strategy
---
What To Do Now
The stock market rally is still in good shape. There's no strong reason to be reducing net exposure right now. But it may not be a great time to be making many new buys. If the market rally pulls back over the next several days, breakouts and early entries will likely struggle. If the market rally perks up over the next few days, how far could it go before flashing serious warning signs.
Tesla stock is a great example of why investors should not buy extended, even with a true market leader. Anyone who bought at one of several proper buy points in the past several weeks is still up solidly or sharply on TSLA stock. But if you bought at Thursday's top, you're down 18%.
This is a good time to let your portfolio work for you, while you work on your watchlists.
Read The Big Picture every day to stay in sync with the market direction and leading stocks and sectors.
Please follow Ed Carson on Twitter at @IBD_ECarson for stock market updates and more.
YOU MAY ALSO LIKE:
Want To Get Quick Profits And Avoid Big Losses? Try SwingTrader
Best Growth Stocks To Buy And Watch
IBD Digital: Unlock IBD's Premium Stock Lists, Tools And Analysis Today
Unity Software Beats Third-Quarter Targets, Buys Weta Digital